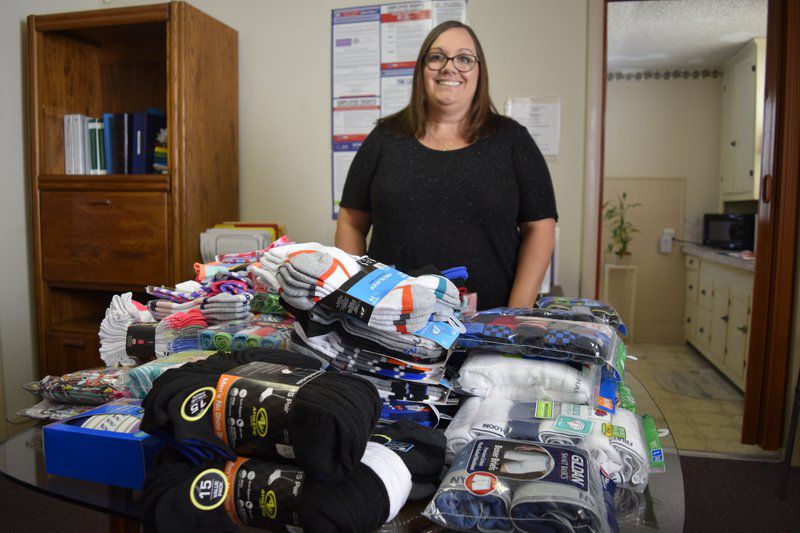 A regional woman is doing everything possible to ensure that poor children in the region have the underwear and socks they need for the school year.
Jennifer Mullins, manager of the Office of Social Services in South East Oklahoma, started a lingerie and sock donation after seeing how many parents entered her office and could not pay for their children. According to Mullins, last year's driving brought more than 300, and she hopes to surpass last year's success this year.
"We have brought in 200 pairs of socks and underwear. I have given about 50 so far, and I hope to donate as much as possible before the September 15 deadline," Mullins said.
"I started with elementary school, Edmond Doyle, Will Rogers and Emerson, but later grew to Parker and Puterbaugh Middle School," Mullins added. "Then there was a truck going to Houston after the hurricane, so I gave them a bunch."
Underwear and socks are as common for many people as toothbrushes, but according to Mullins, accepting these socks and underwear is as exciting for these kids as opening a gift on Christmas Day.
"My husband is very poor… socks and underwear are like Christmas gifts," Mullins said. "Then your reaction is shocked… I am excited about this – how can parents not provide these necessities for their children?"
"But then you need humanity and think about how to make this situation better," Mullins added.
Mullins also offered a proud attitude towards the citizens of McGrist and its surrounding areas to strengthen and promote this activity.
"The best thing about McAlester and the surrounding community (they) is to be ready and willing to give it," Mullins said. "This is the benefit of being born and growing here, everyone is willing to help you."