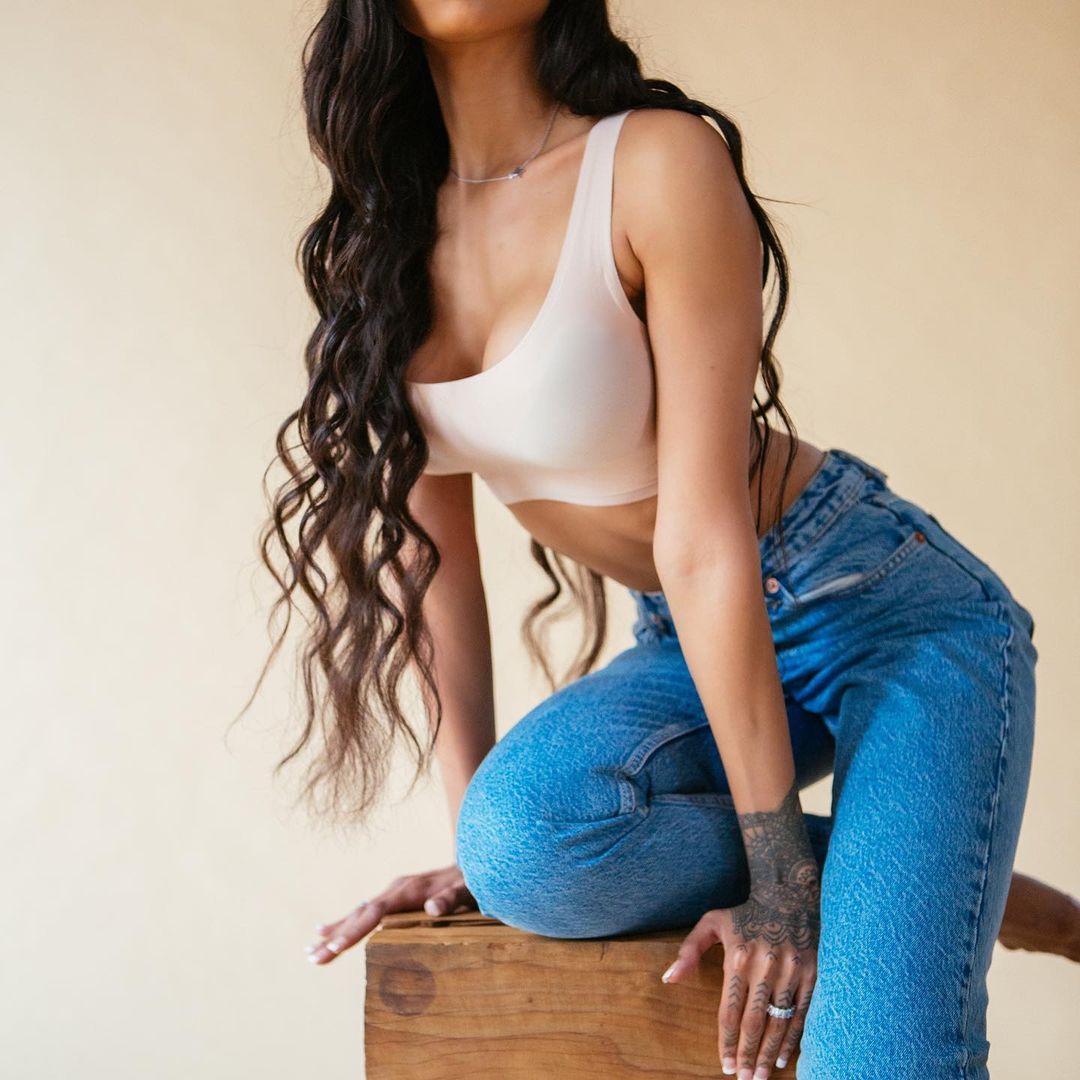 There was a time when the underwire bra was quite popular because of its ability to support and shape more beautiful breasts. Unfortunately, not a few women say that the underwire bra is not comfortable enough to wear every day. Wire inserts at the bottom of the bra simply support the breasts well, but for all-day wear, underwire bras are not recommended. Not to mention, bra care and washing are not easy. Instead of being your daily bra, underwire bras would be better worn at certain times, one of which is when you're wearing a party dress.
So, is there a comfortable bra to wear every day?
Cosmolle, one of the best underwear brands, answered with their super comfy wireless bra collection. Cosmolle's wireless bras are specifically designed for those of you who put comfort first and expect a versatile bra that can be worn when doing activities inside and outside the home, working from home, hanging out, exercising, and even sleeping.
Since it's wireless, you might think it doesn't have enough support. Well, that's not true. The 5 things below will prove you wrong if you think wireless bras aren't supportive enough. In fact, those who have tried it agree that it is the most comfortable wireless bra out there!
Incredible Wireless Support With 3D Printing Technology
While underwire bras rely on wire inserts to provide adequate support, Cosmolle's wireless bras use 3D printing technology to provide maximum support to your breasts as well as your comfort. 3D printing can produce a supportive cup construction with the right thickness. In contrast to stiff wires, the cups on wireless bras are more stretchy to fit your chest shape. This is why Cosmolle's wireless bra feels super comfortable and at the same time provides firm support.
Not only provide cups that support and shape perfectly round breasts, the side and back straps of Cosmolle's wireless bras can provide proper compression to avoid bra bulges. This feature is further refined with seamless stitches. You can enjoy the smooth silhouette on your body and don't have to worry about trace marks even if you wear tight clothes.
Comfortable, Light And Smooth For Daily Wear
Imagine wearing a bra that gives you a fabulous shape on the outside but feels airy on the inside!
With wireless bras from Cosmolle, you don't have to imagine anymore, but feel it yourself. To ensure a balance between support and comfort, 3D printing technology makes it possible to create the most comfortable wireless bra which is light and smooth, so you can avoid the risk of rashes and puffiness you may have experienced when wearing underwire bras. Another advantage of choosing wireless bras is their excellent flexibility to follow the curves and every movement of your body. After all, a wireless bra is indeed the best choice because it will always give you that braless feeling all day, every day.
Available In Many Designs And Colors To Boost Your Mood
You probably wake up in a different mood each day, so it's okay to let the color of your bra express how you feel. Choosing the right bra color can lift your mood and give you the confidence to start your day. Plus, you can match the color of your bra to your attire to avoid unpleasant color contrasts, especially if you're wearing something thin.
To support your appearance, Cosmolle provides many color choices in their wireless bra collection, from soft, feminine colors to versatile neutral colors. Furthermore, they also offer quite a number of flattering designs that will look perfect on every woman. Minimalist designs, lace and various fashionable necklines that you will love, the choice is yours. You can take advantage of the discounts on store, so you'll get extra savings to shop for some of their best bras, panties or activewear sets.
The First Collagen Infused Bra
Comfort and support could be the reason you get excited about wearing these wireless bras every day, but the fact that Cosmolle infuses collagen into their bras will definitely blow your mind.
It is quite unique that every Cosmolle product is made from recycled fish scales which are processed using environmentally friendly methods. Why? Because fish scales contain natural collagen which is known to be good for maintaining the moisture and elasticity of our skin.