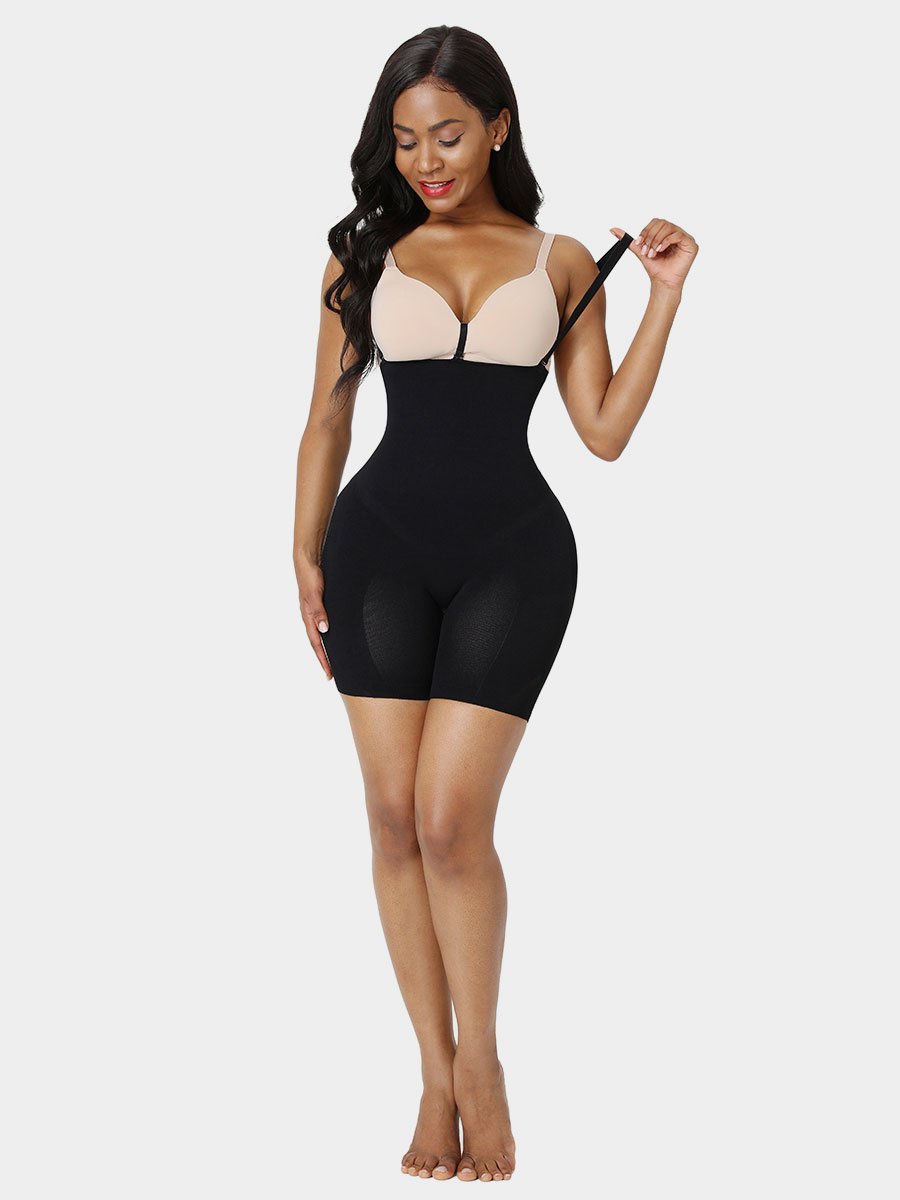 It sounds so confident and assuming, and yet it is true!
Women have an armful of wants. Depending on her moods or her goal in life, what she wants today may entirely be different tomorrow. Yet, she has that universal need to be loved, cared for, and noticed. This inherent want in a woman reflects how she takes care of herself, her family, and others. They may have different degrees in some aspects of showing this or the depth of this longing, but a woman's heart is ready to feel loved and to show love.
Durafits shapewear understands the woman's heart. The dynamic interplay of these wants and her goals is uniquely hers. It gives a woman the satisfaction she craves, making her body fit for the style she wants.
When a woman wants glamour and presence, she can flaunt it.
Durafits shapewear fits her style. It highlights her femininity and creating an aura of chic elegance. Durafits Butt Lifter shorts elevate butt shape, showing off firmer and shapely butt. It boosts and lifts booty and gives compression to the tummy, projecting the look of sophistication and sex appeal. Durafits high compression on hips, thighs, and abdomen creates a sleeker body silhouette.
She envisions a personal vogue. Durafits shapewear bodysuits fit this vision. It molds her contours in the right places, letting her wear outfits that match her tasks. This bodysuit gives elegance and poise, whether one is in casual clothes or another. It flattens her tummy and shows off a shapely body. This shapewear keeps her posture firm yet soft. She can move freely and with confidence, boosting the self-image.
When a woman wants comfort and style, she can have it.
A woman's personal groove is her statement. She shows herself, but she has to be comfortable. Can she have both? Durafits shapewear provides an ease to wear and comfort to the body. Materials come from soft, elastic fabric that compliments body shape and movement. It matches her style.
When she wants variety, Durafits can give it to her.
A wide variety of styles are available for all body shapes and body needs. The woman may want to focus on flattening her tummy or creating a slimmer body structure or a firmer thigh, all that she wants, Durafits provides and delivers. For those mothers who have just given birth, Durafits Postpartum Recovery Body Shaper Tummy Control provides a great body shape booster. It strengthens muscles and firm up the tummy, making her look lovelier after giving birth.
What a woman wants is about her self-satisfaction. She wants to be happy. Durafits gives her this satisfaction of attention and self boost, knocking off self-doubt making her ready to get up in the morning and face her world. Whether she is a homemaker, a career woman, or an aspiring individual, her choice of shapewear helps create her niche in the world. She has many wants, this variety of yearnings are taken care of by Durafits.