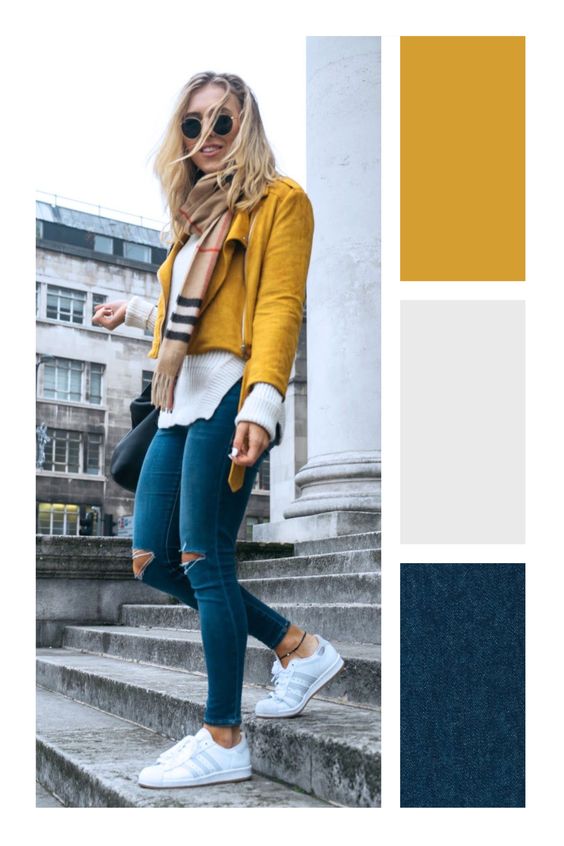 Jeans are absolute wear at least once a week. Jeans are pretty versatile and can be easily accessed by anyone. They can easily be stylized according to your style, aesthetic, preference, or event you might be attending. It can also be easily personalized to show uniqueness. You can also find a lot of variations to suit your body type. No matter how many decades pass by they are always in trend. They are pretty comfortable and easy to wear. You can accentuate and highlight your feature. Do you want long legs? What types of jeans should you wear? If these are some of the questions you want an answer to then you have landed in the right place.
1. Straight and skinny jeans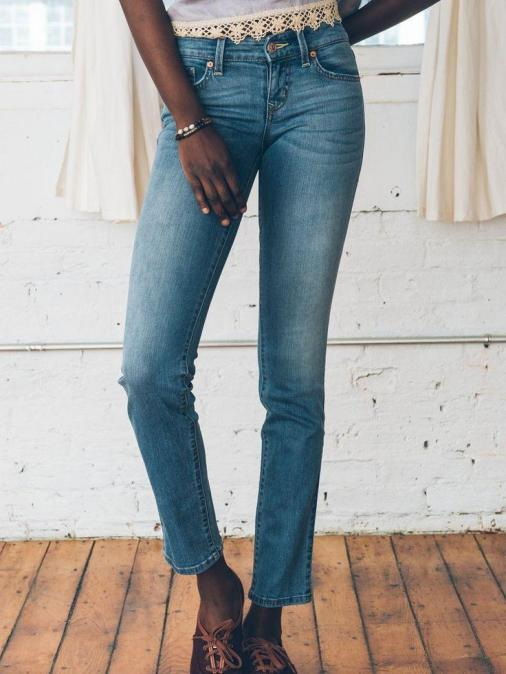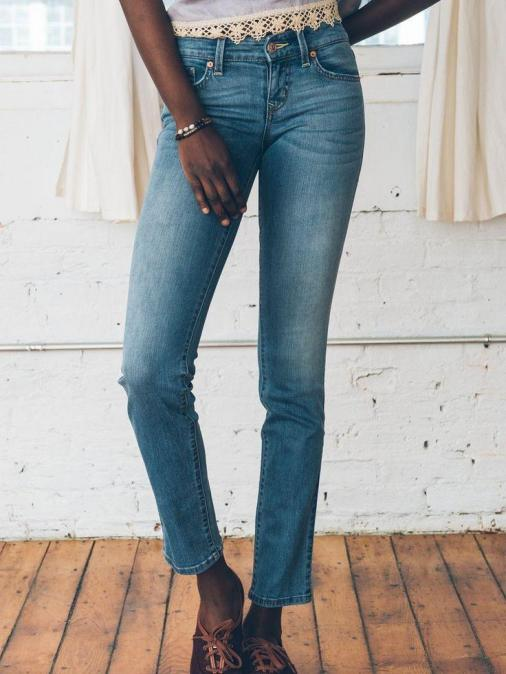 These jeans are most recommended when it comes to making your legs look longer. The jeans not only make you look taller but also make your hips wider and legs skinnier. Make sure you opt for dark wash jeans to make you look skinnier. The ankle cuts are the best types to choose from if you want to appear taller. A piece of comfortable and stretchy fabric is a must when it comes to these types of jeans. The hemline shouldn't be too long for it to bunch up near the ankle either.
2. Boot Cut jeans
These boot-cut jeans usually suit all types of shapes and sizes but are mostly recommended for apple or hourglass-shaped bodies. The apple-shaped bodies get the benefits by balancing out the upper body and in the hourglass shape, it accentuates the tiny waist. The dark washes are best as it draws attention to the upper half of your body. You need to make sure that the cut is perfect as too long can make you look even more petite and too short of a cut can make your legs look wider. You can find boot-cut jeans that are specifically designed for petite women.
3. High waisted jeans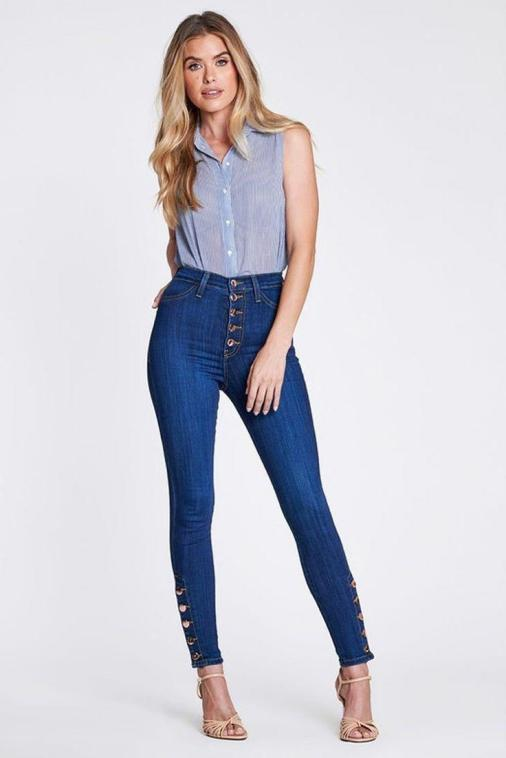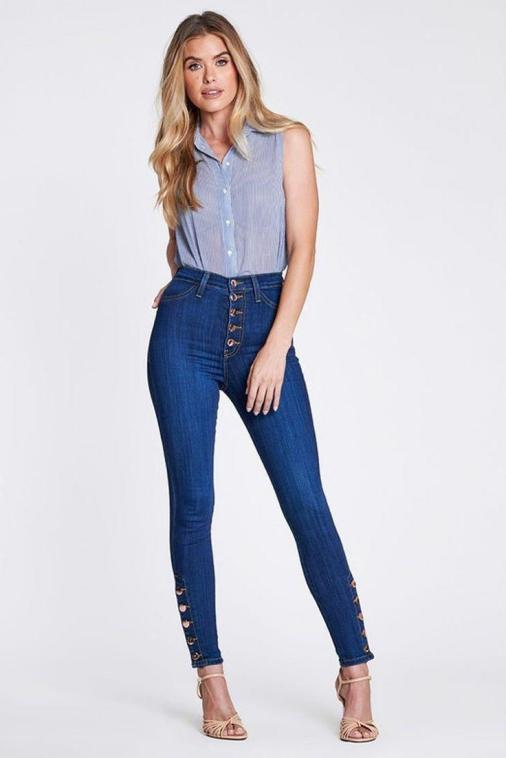 The high-waisted jeans have come back into fashion very recently and everyone has been loving them! It is very critical that you choose a pair that fits you right or it might end up making you look straight and flat instead of highlighting your feature. High-waisted jeans make your waist and legs look slimmer giving you that taller effect. They are pretty easy to pair with other outfits too. Make sure they are not too tight as it can cause creasing and make you look curve less also make sure that they fit you perfectly in your narrow areas or else it will make you look very straight.
4. Flare jeans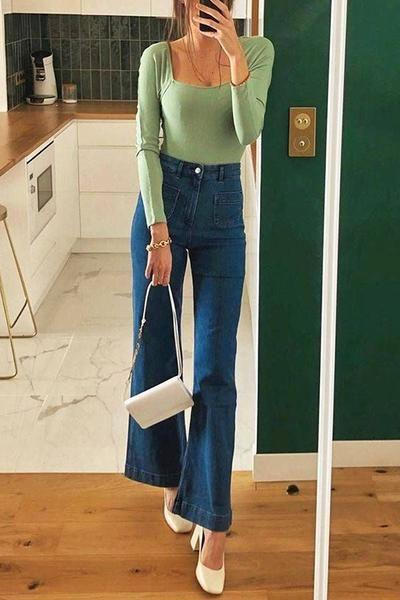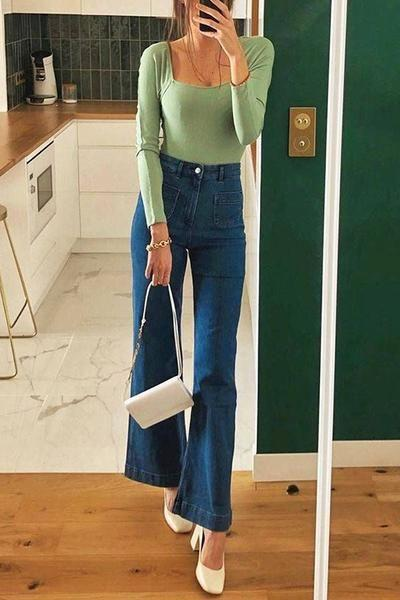 Usually flare jeans are not recommended for shorter legs but the fashion industry never fails to impress us with the freedom it gives to choosing certain clothes. Well if you have a fan of wearing flares but couldn't as it would make you look short then you should check out flare jeans targeted towards petite people.
Conclusion
Jeans are such an item of versatile clothing. It is pretty easy to match with your day-to-day events or preferences. But it's important to own the right pair of clothing that accentuates and highlights your features well. Well, we have curated these articles for all those people who might want to appear a little taller. Well, it's all about choosing what's best for you. We hope this article makes it easier for you to choose jeans the next time you go shopping.