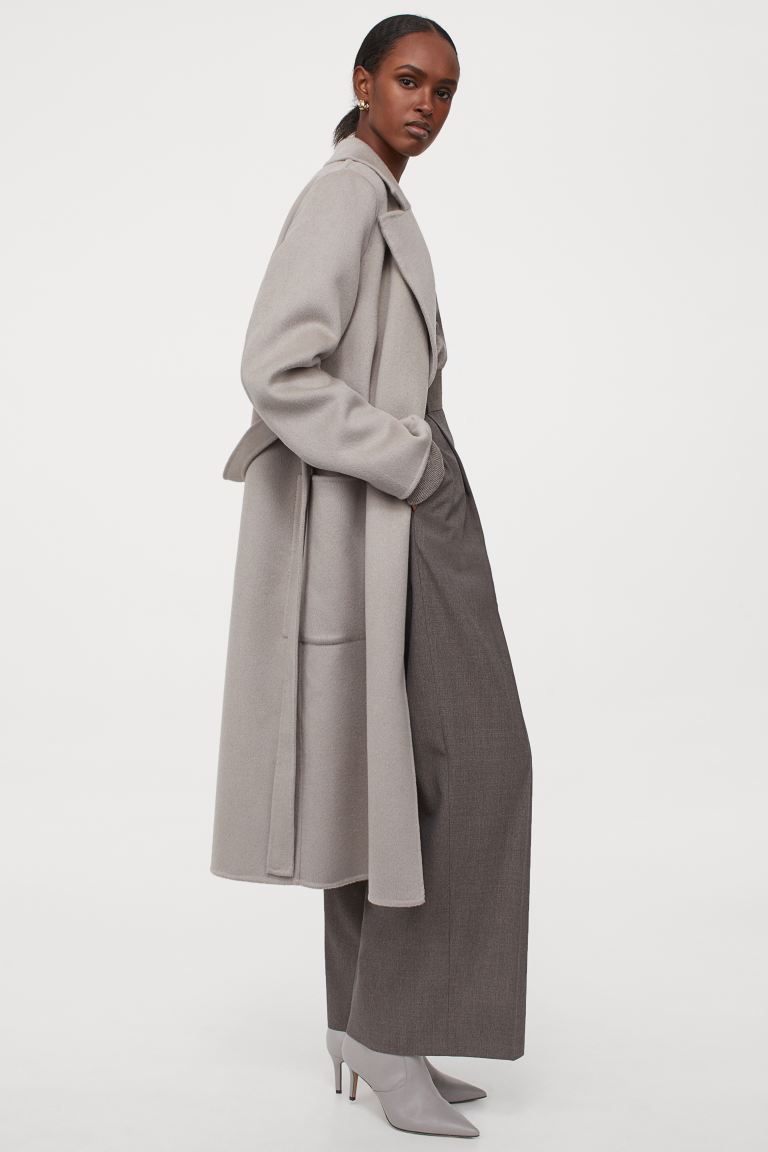 Winter coats are an absolute essential especially if you live in a country with winter season or cold season. Layering has never been more important during cold season. Hence, having a collection of winter clothes and coats will help you get through winter feeling warm, comfortable and safe.
Here are some stylish and versatile coats you can wear both during autumn and winter:
Printed Jacket
Printed jackets and blazers are incredibly fashion forward. During autumn or winter, you can wear a turtleneck sweater, and layer with this printed jacket. You can wear it with a pair of slacks or high waist jeans. For the accessories, you can carry a clutch or small sling bag, wear a pair of chunky chain necklace, and a pair of simple earrings.
Source: https://www.forever21.com/
Bear Coat
Bear coats are extremely comfortable and warm. They`re usually made of faux fur making it very cozy and perfect for colder weather.
The fabric is just fluffy and feels really nice. Its thick fabric and over-sized body structure makes it excellent for layering during chilly days. For winter, you can definitely even wear this inside the house on top of your plain or regular clothes with a pair of fuzzy slippers.
Source: https://www2.hm.com/
Hooded Parka
A parka is usually worn in areas with cold weather throughout the year. Hence, this is an excellent clothing item to invest on for comfort, and protection. They`re insulated and waterproof which is why it`s also great for when you`re out in the rain or snow. This is great to wear with a pair of high quality boots to keep you from slipping on a wet surface or floor.
Gotham 550 Fill Power Down Hooded Parka
Source: https://www.nordstrom.com/
Source: https://www2.hm.com/
Tie-belt coats are your ultimate bet in making sure you stay fashionably chic during colder months. You can wear this with a dress, a pair of high-quality boots, and the trendy bucket bag.
This is a great alternative especially if you need to wear something more formal for business or formal events. Besides a tie belt coat, you can also wear a thick sweater or turtleneck top underneath for added protection from the cold.
Fur Coat
Fur coats are known to be wonderful clothing items to have during autumn and winter. There are a variety of fur coats available in the market hence finding one which fits your needs and weather is a piece of cake.
Making sure that your head and neck area are well-covered is especially important during cold season to prevent getting sick from the cold. The great thing about fur coats is you can easily style them whether it`s for daily errands or work.
Alsina Fur Trim Asymmetric Front Down Coat – 100% Exclusive
Source: https://www.bloomingdales.com/
Having a collection of winter coats will definitely be useful whether you`re at home or outside. Keeping warm, protected, comfortable and cozy has never been more important. Investing in high quality coats will be pay off in the long run.