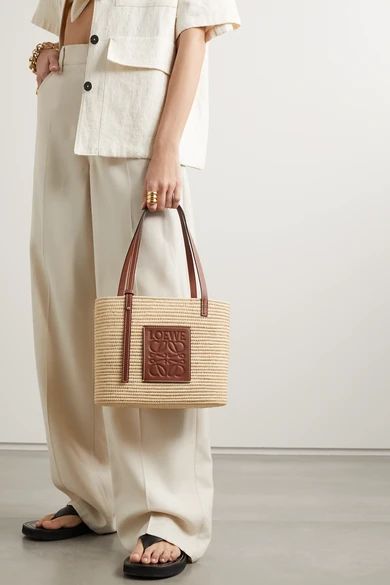 Bags can make or break an outfit most of the time because accessories are really a great way to make an outfit look totally outstanding. Even though you can find extremely affordable bags that will look amazing, we are going to be focusing on high-end ones, but the ones that are on the more affordable range of high-end.
It is not an easy job to find which brands of designer bags are the most affordable, and this task usually comes down to who has the best outlets and of course, where the best sales are. These will be the designer that usually has lower prices in comparison to others, especially, if you are used to shopping at regular retail stores rather than outlets or even eBay.
Here are some brands that will allow you to have the feel of a designer purse on your shoulder without having to break the bank. These brands range from Coach to Guess.
The first brand we are reviewing is Coach, this one is probably the most popular lower-priced designer brand with prices that range from the low to mid-hundreds. You can find limited colors in their outlet stores, a wider variety of colors and designs on their retails store and of course you can always buy on their website. Department stores like Macy's and Nordstrom are a good way to get some too.
The next one is Kate Spade. A lot of department stores carry their bags and of course, at their outlet's stores, you can get their bags at a less expensive price. You might save some budget to buy a matching wallet if you're buying at a retail store. If you want a wider selection of bags, you can always buy online at their website.
The following one is Marc by Marc Jacobs. Don't confuse it with the expensive Marc Jacobs line. This one also falls in the low to mid-hundreds category. You can find them at Macy's Bergdorf Goodman, Neiman Marcus, and at their website. And of course, you can always visit their outlet stores more affordable options.
Following them is Rebecca Minkoff. The designer has been making statement-making bags since 2005 for women that are fashion-forward. Her collection includes bags made with leather or suede to satchels and backpacks. Some of their bags range from around $50 to $400 and you can find them at their website, Bloomingdales, Shopbop, Nordstrom, and also Zappos.
Next comes Furla. This Italian handbag company provides luxury that doesn't have to break the bank. Their contemporary bags maintain the brand's traditional design quality. Their collections include leather mini bags, backpacks, and satchels, with prices that range from $250 to $1000. You can find them on their website and Bloomingdales. But some discounted selections are found at Nordstrom Rack.
And last but not least, there's Tory Burch. Their collections exude lots of chic appeal with vintage twists. It includes half-moon shapes, satchels, cross-body styles, and also totes, made of leather, suede, and other materials. And the prices range between $180 to $1,100. You find them on their website and outlets.
One extra tip, you can also visit stores like Ross, Marshalls, and TJ Maxx for even more discounts on some of these brands and others.