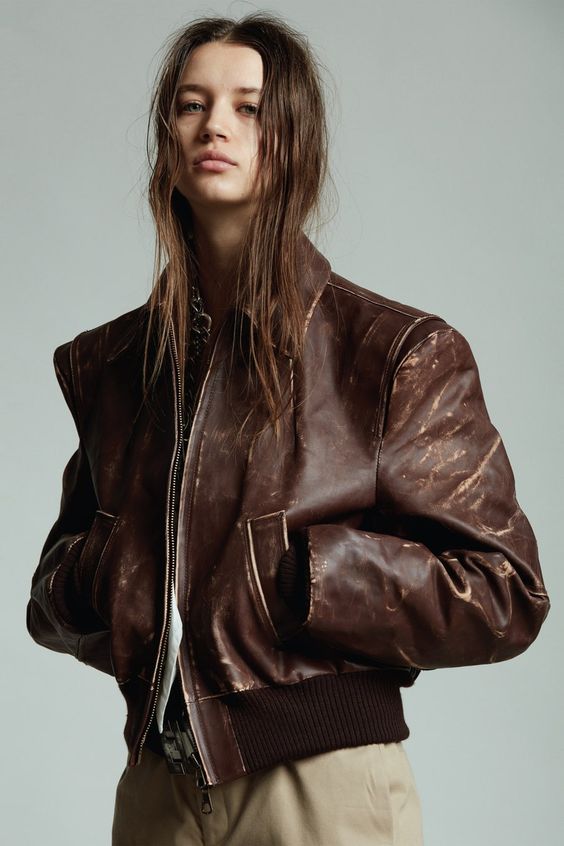 When we think about leather jackets, we can't help but notice that they come in a big variety of styles. They can range from those heavy-duty ones that motorcycle riders wear to the most fashionable ones. Nowadays, leather jackets have become pieces of clothing that can be worn every day.
Leather jackets are definitively warm and also windproof, so this is very helpful for so many different situations. They tend to be made from soft leather, like sheepskin, but some are now made of more sustainable and animal-friendly materials. This type of material is also known as vegan leather. But you can also get PU leather ones. It all depends on what you want and how you want to help the environment.
Leather jackets can be worn all year round but it will all depend on the jacket. Ones that are more lightweight are perfect for all seasons, even summer. Yes! Those summer nights, when the sun goes down and the temperature drops a bit. Those that are heavier, will be great for autumn and winter. And if you don't have a heavier and warmer jacket for the colder seasons, then layering will be your best option.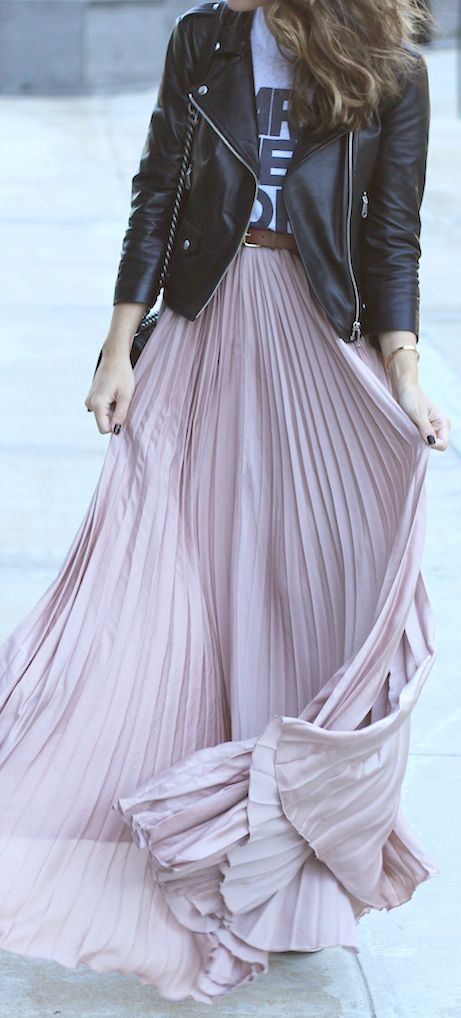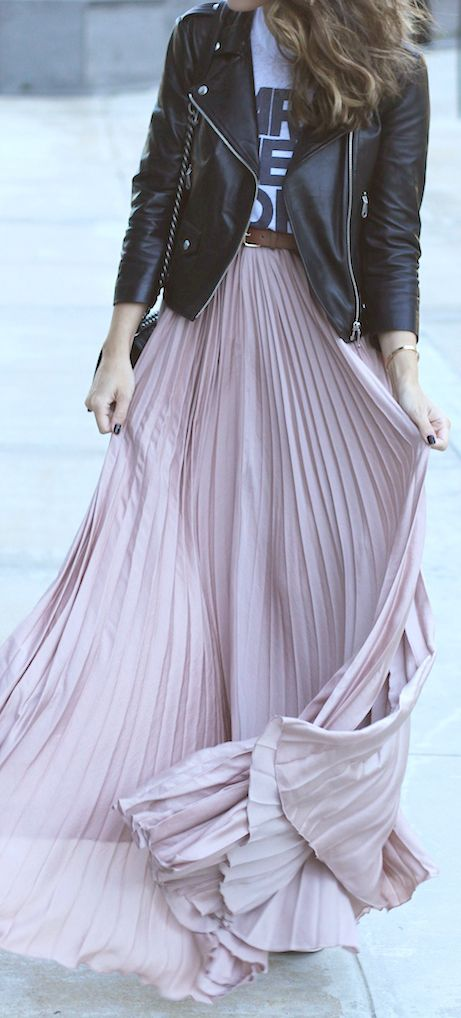 Leather jackets have a strong association with motorcycle riders, but it's been a long since they're the only ones that wear them. They're definitively very much associated too, with rock and punk stars. After the 80s, there was an increase of people wearing them to the point that they've become universalized. Literally, everyone can wear them in their own way and give them their own style. They're now worn by models, film stars, and everyday normal people (moms, teachers, etc).
It should be a staple piece in everyone's closet, and if you don't have one… then we highly recommend you doing the investment. And you'll find the perfect one for your body and also for your budget. And you can wear a leather jacket with almost everything in your closet, to be honest.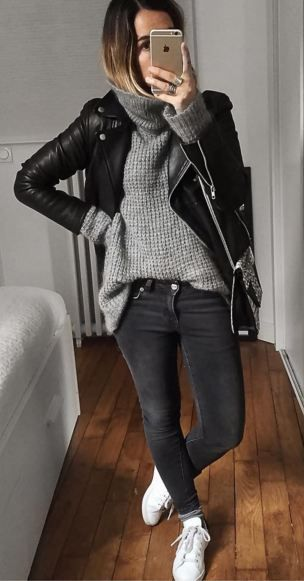 Some outfits ideas with leather jackets
You can wear them with white blouse leather trousers and beautiful heels. Another great outfit idea is leather trousers, a band t-shirt, and black rocker boots. Then a more casual but still very stylish option is jeans (blue or black) with heels, booties or even sneakers and basic white t-shirts. Same with a more stylish and elegant top.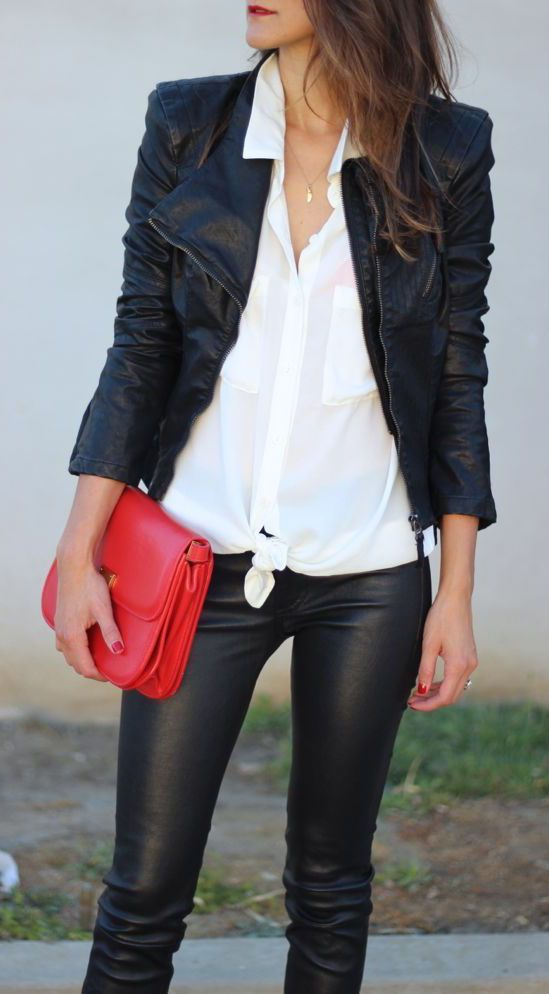 You can wear them over your favorite dress as well as with a top or t-shirt and a long skirt. Nowadays we won't judge you if you wear them with sneakers, sandals or heels. You should choose whatever feels like it's your style and also what makes you feel comfortable.
You can even wear a leather jacket over your loungewear. In this case, you can layer it up over your comfy and warm hoodie. This can be a very comfy and also stylish outfit idea for traveling.
These are just a few ideas, but if you want more inspiration, you can always look for some over Pinterest and adapt them to what you have in your closet.