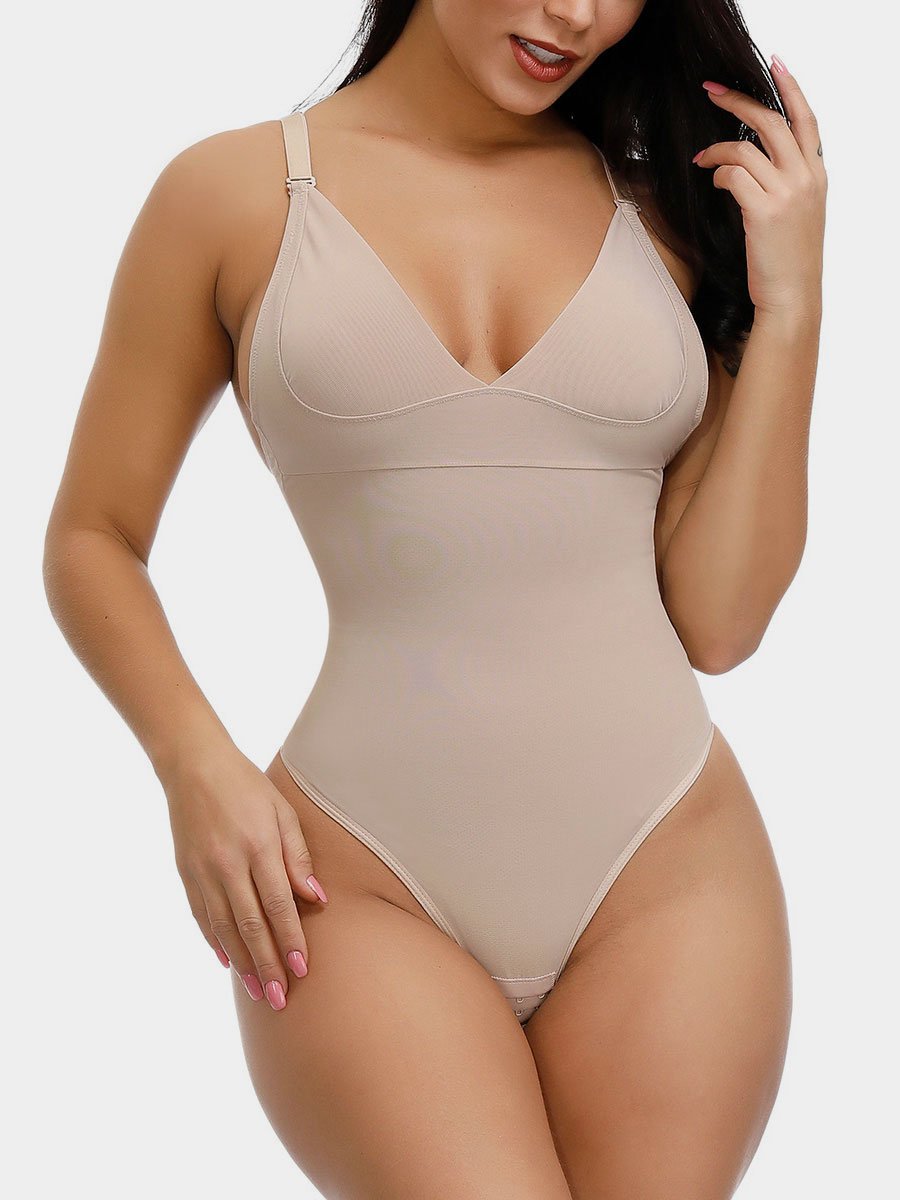 We've been forced to reduce our physical activities and movements since pandemic hit us a year ago and the effect of the lockdown has been very visible around our waistlines.
We've been snacking more; gyms are closed so we're exercising less. Home workout is indeed possible but admit it or not, we rather eat than have minutes of jumping jacks to make us sweat a little.
That's not the point, though. We want to look good always and the fact is we want to feel and look good every day so you're becoming conscious and be wondering how to pull back your previous figure in the upcoming months.
The good news is that there are tons of shapewear around the market such as corsets, girdles, cinchers, body shaping lingerie, and of course, best plus size shapewear that will give your under bust, back flabs, waist, hips, thighs and most especially your lower belly a better silhouette in an instant!
Choose the Shapewear that Best Fit You
Though buying online might be a bit of a struggle, a quick under bust, upper and lower waist, and hip measurement would really be helpful to make sure you're looking at the right size for you.
You can count on shapewear to smooth out lumps and give you a sleeker silhouette, indeed. However, as much as you want to add extra firmness, going down your size won't help you zip yourself into a smaller dress. Aside from being uncomfortable, it will just make you look bigger because it can cause bulges.
Some of the celebrities admit to layering pieces of shapewear for special occasions. They're doing two to three layers for an appearance, commercial, and of course, the red carpet.
Having that said, don't you love that moment when you realize that celebrities are humans too? Most don't have the perfect fit body. One of the unforgettable moments is when their shapewear peeks out from their outfit. But that is definitely not something to be criticized or ashamed of!
Shapewear Isn't Only for Special Occasions nor Red Carpet
You can wear a shapewear bodysuits to work, as long as it's not bothering you. The benefit is that it can help you feel more confident and can boost your self-esteem. Working out will also be more effective especially in waist training when you are wearing a corset as the innovative fabrics that were used further promote weight loss. More so, good shapewear is made of breathable material such as spandex, so you don't feel sweaty.
One singer, mentioned before, admits that she doesn't leave her house without wearing shapewear. Over an interview, she mentioned that 90% of the women wear some type of shapewear but they are embarrassed to admit the truth. Allision Williams wears shapewear almost every day as well. Even she has tummy issues that she needs to smooth out.
Know which Shapewear You Should Use
There are varieties of shapewears that have certain degrees of control. Buy light and medium control shapewear for everyday use. Light control smooths out bulges; medium can stop jiggling. Reserve firm or layering if you want to look drop-dead gorgeous on special occasions. It may take you down a size, but it is more restricting, hence, not necessarily as comfortable.
For the most flexibility, look for pieces that's close to your skin tone.
Know More About Your Body Shaper
Picking the right fabric and right style will give you more of the zip up shapewear.
Always consider the fabric and materials being in the garments. Shapewears can be invisible even under tight clothing. Finally, always do a "sit" test with your outfit, so your shapewear doesn't peek out from under your clothes.