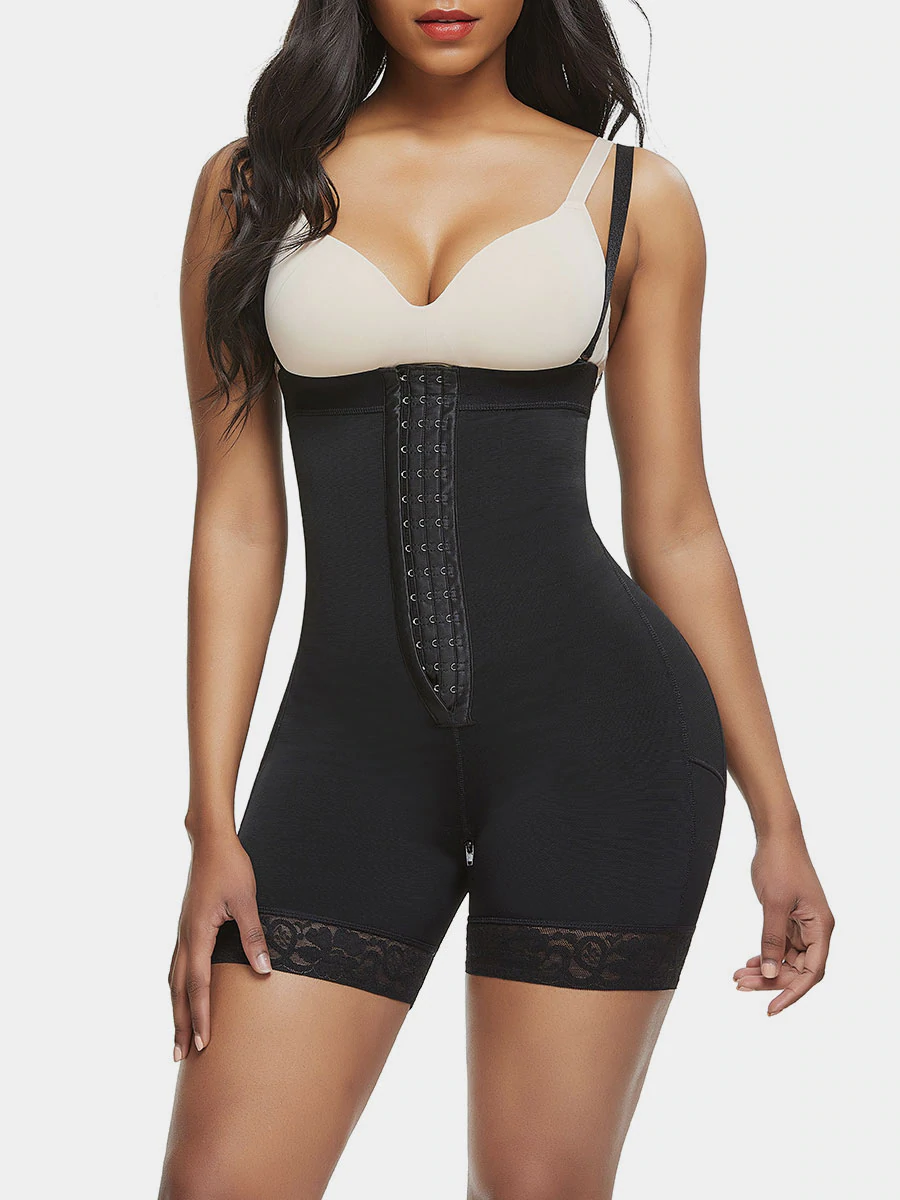 For someone who dreams of having a perfect body shape, a lower belly pooch is a major hindrance in achieving this goal. What do you see every time you look at the mirror? You probably wish that someday, that protruding belly fat is not there, right. Gone with the days that you're having trouble and difficulty with them in terms of dressing up. Shapewear is here to lift that burden and will give you new hope for your body shape.
On the other hand, it is quite good to have the right shapewear bodysuit in dealing with your lower belly pooch since not all body shapes and sizes are the same. Someone's shapewear may not work best with you, as your best shapewear with them too. Here are some of the best guides we can share with you in finding the "right shapewear" for your belly fats!
Check The Compression Feature
Why is it important to know the compression of shapewear before buying them? Simply because you don't want to feel suffocated while wearing it for the whole day! Some women tend to exchange their comfort for beauty yet it shouldn't be this way. If you're looking for a body shaper for your lower pooch, then you should be careful with the intensity of its cinching. Get this body shaper tummy control with light to medium compression to pull in those fats!
Look For Shapewear With An Added Feature
Having a body shaper that will also work on some parts of your body when it comes to shaping is indeed a great deal to have. Of course, your original intention is to hide those tummy fats on your belly with your shapewear but if it can also shape up your hips then why not?! This hip boosted body shaper has a lace hem for anti-rolling and a removable hip pad to naturally shape your hips.
It Should Be Seamless Under Your Dress
Shapewear intends to get you the confidence that you need with your newfound body figure instantly. This includes the stress-free feeling and sense of security that your shapewear will go unnoticed under your dress. So try this seamless zip-up smooth firm control body shapewear with seamless design and adjustable and removable straps.
Consider The Dress You'll Wear
Since you'll be pairing your best shapewear with your dress, having some consideration for the design and style of your outfit helps you in finding the right "shapewear." For dresses like skirts and gowns, having shapewear with an open bust is a perfect fit. On the other hand, it gives you the freedom to use your bra. So get this open bust body shaper with a side zip and leisurely walk with your dress amazingly.
Know Your Body Size
You should know the shape and type of your body for you to find the right fitting shapewear. Your body will easily adjust with your shapewear's compression if you have the right size of shapewear, to begin with. Nonetheless, if you've gone through some postsurgery which needs proper measuring. In this kind of situation, having a post-surgical mid-thigh body shapewear is all you need.

You can easily tend to your lower belly pooch if you have the right shapewear. Aside from having a sleeker waistline, you'll get an intense full-body shaping experience with a correct body shaper!