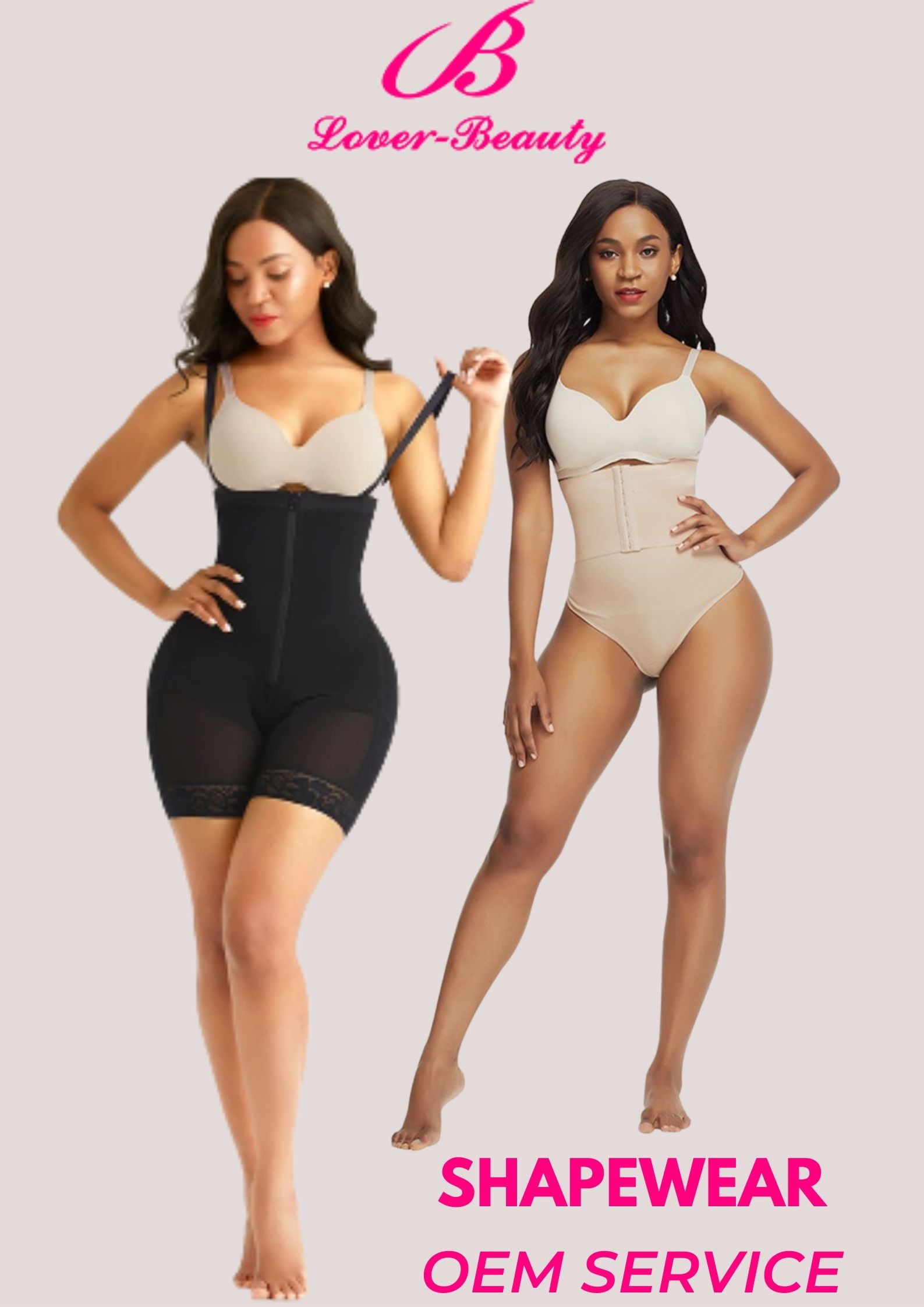 All of us are born differently. We have different heights, sizes and shapes. It is every woman's dream to have the perfect body. There are some parts that we love and embrace as well as other parts that we wish could be better. Some of us want a flatter tummy, slimmer waist or a perkier butt. Of course, we can always exercise, but sometimes we just want an instant change so that we can wear our favorite pieces with confidence.
Shapewear is a woman's best-kept secret. Designed using stretchy fabric, it slims and tucks at all the right places. This wholesale shapewear can smoothen out the rolls and lumps to create a slimmer silhouette and enhance our natural curves.
If you are new to the shapewear world, well don't worry. Ahead is a brief guide on the shapewear types that you should get familiar with.
Types of Shapewear
Bodyshaper
Just like what the name implies, body shapers can help to sculpt the body, targeting the midsection area that includes the tummy, waist and hips. These types of bodysuits come in panty style or extend to mid-thigh.  They are best for wearing under figure-hugging dresses.
Open-bust bodysuit
The open-bust bodysuit is like a bodyshaper but without a bra. This style is suitable for those who want to wear it with their own bra for better support. An open-bust bodysuit is a great choice for nursing mothers. They are best for wearing V-neck tops and dresses as well as for women with bigger busts.
Waist Cincher or Waist Trainer
Waist cinchers offer instant slimming on the tummy and waist while waist trainers are meant for long-term use like waist training. If you just want something to help flatten the tummy a bit for girls-night-out, a waist cincher is a perfect choice. If you want to train your waist over a certain period, then a waist trainer is ideal to supplement your workout.
High Waist Shorts
The high waist shapewear can cinch the waist, tuck and conceal the tummy, and snatch the thighs. It is perfect for wearing high-waisted shorts and miniskirts.
Shapewear Leggings
If you are looking to emphasize your legs, look no further than the shaping leggings. This wholesale sportswear is probably one of the best items to become a staple in your wardrobe. Besides being a chic alternative to your sweatpants, it is super comfortable for all sorts of activities. If you want to take the shaping effect to the next level, you can choose high-waisted tummy control leggings. They are great for giving your midsection extra support while softening your thighs and calves.  More fashion tips about shapewear, please visit here http://www.paisagemdejanela.com.br/2022/02/the-benefits-of-shapewear.html