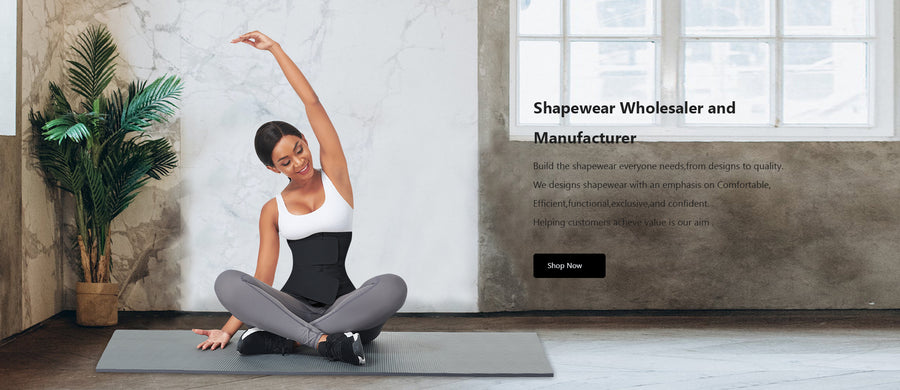 These days, it is all about body positivity, loving your body and embracing your curves. Every one of us is built differently and every body no matter the shape and size is beautiful in its own way. There is no better way to show our love for our body than to dress up and the key to looking our best is to embrace our body type and then dress in a way that flatters it. Some of us may be more on covering areas that we think are our problem areas rather than accentuating our best features and this should not be so. In order to take our fashion quotient up a notch, we can style our body in a way that makes us glow.
Wearing shapewear can help to sculpt and embrace our curves effectively and quickly. Now, shapewear is not about concealing but celebrating curves. One great feature about this undergarment is it can be useful for just about anyone and any occasion. Shapewear comes in many different styles and designs. For example, a wholesale waist trainer is great for snatching the waist and show off the hourglass figure in a tight dress.
Shapewear is a wardrobe staple that helps to smoothen our body which in turn boost our confidence. It helps to flatter our body and enhance our assets. Good shapewear provides extra back support and also promote good posture.
Embrace Your Beautiful Curves In This Range Of Shapewear
Waistdear is a shapewear brand that is designed to enhance our natural silhouette. This online shapewear retailer offers many shapewear options that cater to different body types. Established more than 10 years ago, Waistdear, a size-inclusive brand's mission is to help women redefine beauty while staying true to who she is. Its vision is to empower women of all shapes and sizes. Waistdear's good quality and functional shapewear ensure that women are always looking and feeling their best through their designs. They want to help every woman to embrace her beautiful curves.  
Straight Figured Women
Women with long and lean body shape are naturally elegant. They may want to add curves and definition so shapewear such as butt lifter shapers are perfect. They will add more volume on the rear while slimming the waist.
Round Figured Women
For women who have this body type, waist trainers or waist cinchers are the ultimate way to define the waistline and midsection. Waist trainers are versatile and can be worn underneath your clothes.
Hourglass Figured Women
For women with curves that are naturally balance, wearing wholesale shapewear will help to smooth and define the curves that they already have. Full bodysuits will provide an all-over shaping that can slim the waist and lift the derriere. 
Women With Curvy Bottom
For women who are curvy at the bottom, the goal with shapewear is to create a balance in the figure. The hips and thighs can be control with high waist mid-thigh shaper pants that can smooth out the curves too.
Women With Shapely Top
Women who have enviable volume on the bust may opt for shapewear that will draw attention away from the chest and create more balance from top to bottom. Full body shapers can offer control and enhancement. An open bust body shaper is also a good choice as it allows women to wear their own favorite bra.
Image from https://www.waistdear.com/collections/full-body-shaper/products/shape-my-day-skinny-butt-lifter-tummy-control-charming-hooks-full-body-shaper-shaperwear