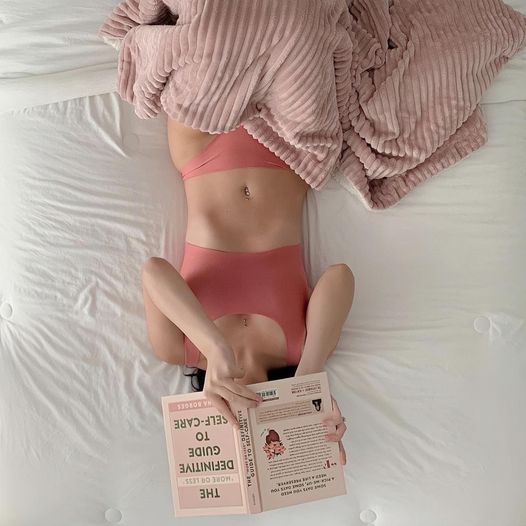 Cosmolle isn't your regular underwear brand. They are the place where you can not only get the most comfortable bras but also underwear and long sleeve legging set. Their bras are not only wireless but they offer a lot of support too. And the most important thing is that for them, you are worth it and your comfort comes first and that is why they have designed underwear that does simply and just that.
Their products are 3D printed, making them keep their shape, and also wire-free, which also means pain-free. For this, they use less material, less sewing, and no wires. Their bras have breathable cups with collagen-infused fibers and the most important thing is that they are made with love, by women, and for women. Because who better to understand us, our struggles, and our needs than another woman?
At Cosmolle they believe that bras should be comfortable, I mean, they do offer you the most comfortable wireless bra for sure, but also know that we women tend to compromise our comfort over just looking good. They as a brand, go after not compromising your comfort. They use unique designs and advanced fabric technology to give you a level of bra comfort you probably haven't experienced yet. And once again, for them, people matter.
They celebrate all body types, shapes, colors, lifestyles and sizes, and ages. They have a culture of inclusivity and diversity, which is something amazing nowadays and an example that more brands should follow. And another good thing is that our earth matters to them too. Being sustainable is a big component of the brand. They believe that by creating products that have good quality and are durable, you'll need to buy less of them, not only saving your wallet but the environment too.
Their bras and underwear actually do more for you. They put your skin first, so your self-care can be easier to do for you. When we think of skincare, we often worry about our face, and maybe add some hydrating creams on the rest of our bodies, if any, but we never really focus on really taking of our whole body.
They offer products that have, for example, collagen infused-fibers. Collagen is a protein that promotes not only healthy bones but also healthy joints… as well as helps helping stimulate the production of new skin cells… of course, production is most important, keeping skin youthful, smooth and soft.
Their collagen-infused products, like their revolution bra, underwear, and other bras, will be very caring for the skin that is underneath them, with not only collagen but also antioxidants and amino acids, that will help improve the elasticity of the skin, reducing the signs of age and keeping the skin hydrated. And all of this while you live and feel more comfortable than ever, without the need or desperation to get home and remove your bra immediately.
Only because of this, you're definitively giving your body a well-needed self-care. But those are not only all the benefits that you can get out of their bras and underwear. The cups on their bras, for example, are fixed, so you don't need to constantly adjust them. They are also 40% lighter than other bra cups and they keep their shape and are breathable, even after 100 washes… can you believe that?
Their bras and underwear are also 3D printed, which gives accuracy and also efficiency. Cosmolle uses their 3D printers so they can glue the outer and inner fabrics of their products with printing graphics that are carefully designed and also the thickness of those, according to what's needed. This technology makes their products super-breathable. As the 3D printing glue actually creates some space between fabrics, allowing your skin to freely breath and avoid rashes.