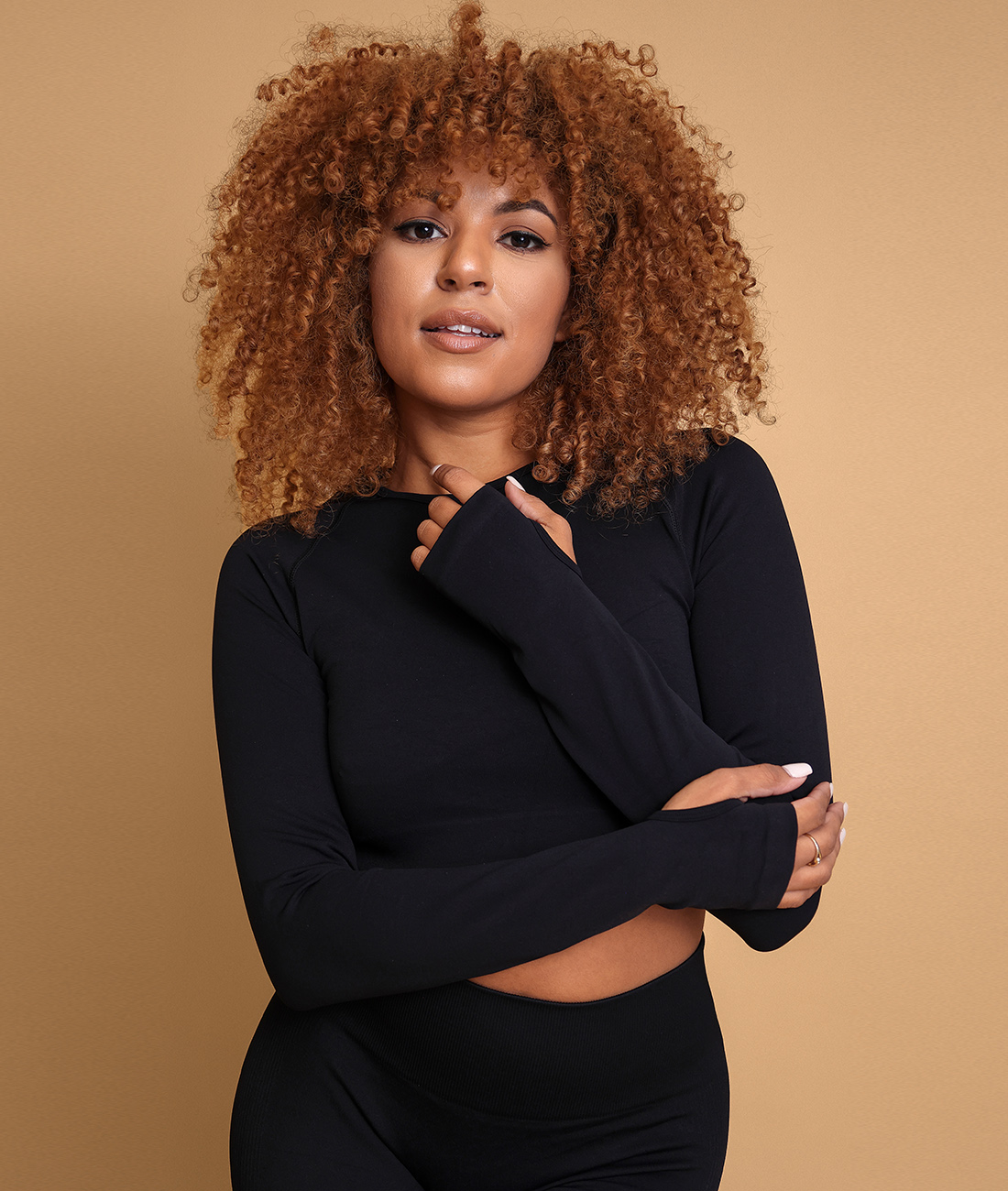 Activewear outfits are famous for people who want comfortable and functional clothing to wear during physical activity. Such as exercising, running, hiking, or doing yoga. Here are some ideas for activewear outfits:
Leggings and a sports bra: This classic activewear outfit is both comfortable and functional. Choose leggings with moisture-wicking fabric and a sports bra with good support.
Athletic shorts and a tank top: This is an excellent choice for warmer weather or for people who prefer more freedom of movement. Look for shorts with built-in briefs and a tank top with breathable fabric.
Running tights and a long-sleeved shirt: This is a good choice for cooler weather or for people who prefer more coverage. Choose tights with reflective detailing for safety and a long-sleeved shirt with moisture-wicking fabric.
Yoga suits are a popular choice for yoga or other low-impact activities. Look for stretchy, breathable fabric pants and a crop top with a supportive fit.
Hoodie and sweatpants: This is a comfortable choice for lounging, warm-up, and cool-down periods. Choose a hoodie with a zip front and sweatpants with an adjustable waistband.
Remember that prioritizing comfort and functionality is the most important thing. When choosing activewear. Look for breathable, moisture-wicking fabric that allows you to move freely and comfortably.
There Are A Few Rules for Wearing Activewear Outfits
When it comes to wearing activewear outfits, a few rules can help you look and feel your best. Here are three rules to keep in mind:
Dress for the activity: Different activities require different types of activewear. For example, running requires clothing that is lightweight, breathable, and allows for freedom of movement. Yoga, on the other hand, may require clothing that is stretchy and form-fitting. Make sure you choose activewear that is appropriate for your activity.
Choose the right fit: Activewear should fit well and be comfortable. Make sure you choose clothing that is not too tight or too loose. It should work snugly enough to stay in place during physical activity but not so fast that it restricts movement. If you need clarification on the fit, try a few exercises to see how it feels.
Please keep it simple: Activewear outfits should be simple and functional. Avoid wearing too many layers or accessories that can get in the way or
By following these three rules, you can ensure that your activewear outfits are comfortable, functional, and appropriate for your activity.
What Advantages Of Wearing Sports Bra And Shorts Set
Wearing a sports bra and shorts set can have several advantages, including:
Comfort: Sports bras are designed to support and reduce bounce during physical activity, which can help prevent discomfort and pain. Shorts, especially those made with moisture-wicking fabrics, can help keep you cool and dry during exercise.
Range of motion: Sports bras and shorts sets are typically made with stretchy materials that allow for a full range of motion, which can be especially beneficial during activities like yoga or running.
Improved performance: By providing support and reducing bounce, a sports bra can help improve your overall performance during physical activity. Similarly, shorts designed for specific actions, such as running or cycling, can help improve your performance by reducing friction and improving your range of motion.
Style: Sports bras and shorts sets come in various colors, patterns, and styles, allowing you to express your style while still being comfortable and functional.
Health: Wearing a sports bra can help prevent damage to breast tissue from excessive bouncing during exercise. Additionally, wearing shorts designed for your activity can help prevent chafing and other skin irritation.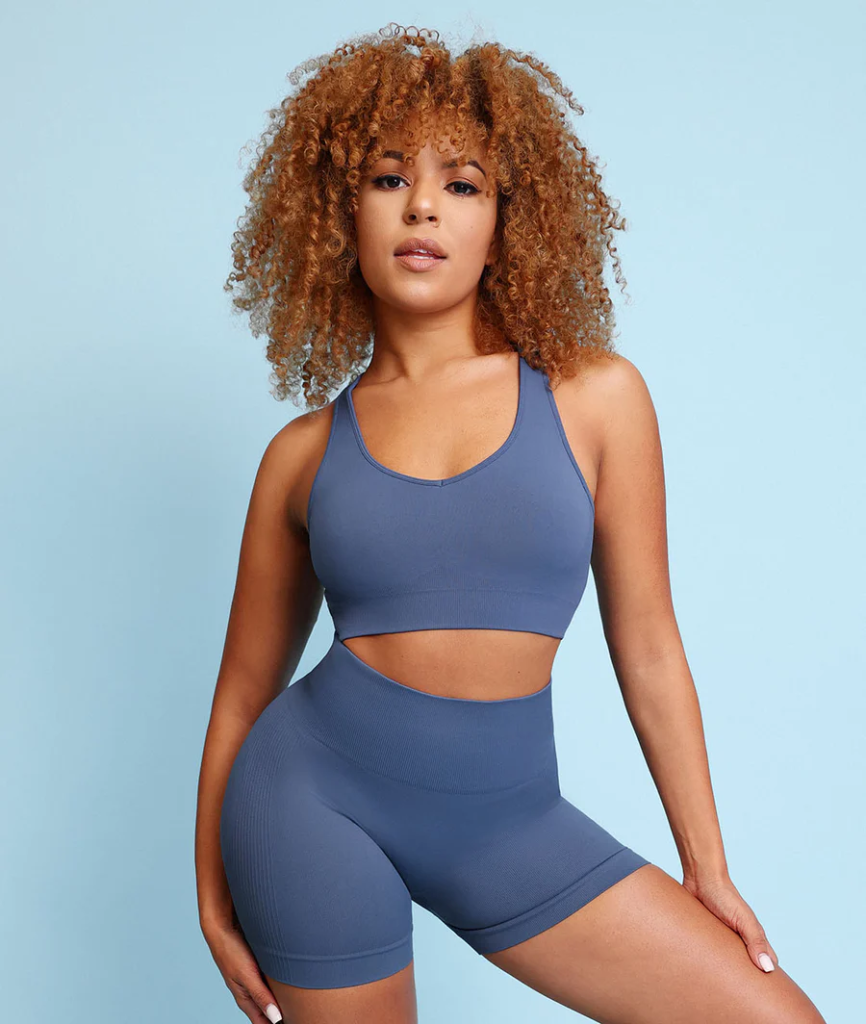 AirWear Sports Bra & Bike Shorts Set
So, activewear outfits are not just for the gym. They can be worn for a variety of activities, including running errands, walking the dog, or just lounging around the house. The most important thing is to choose an outfit that makes you feel comfortable and confident.