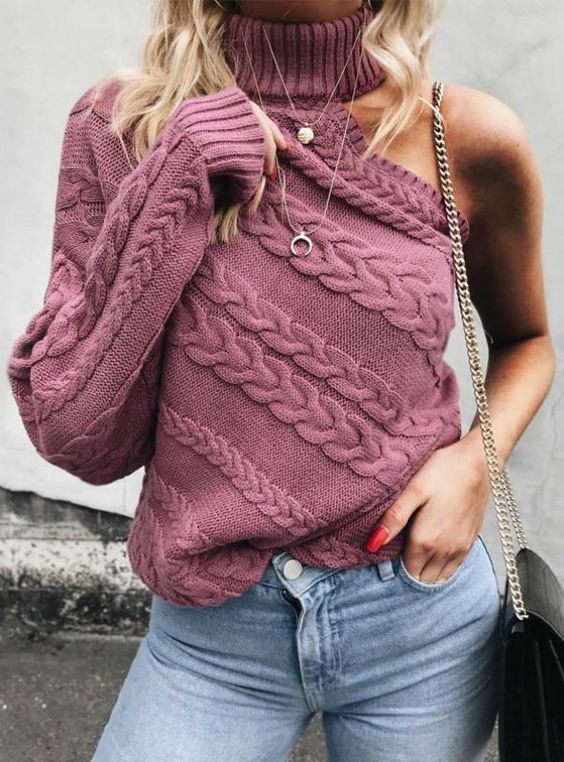 Who says winter, says cozy sweater! And while it wasn't the most sophisticated piece in our wardrobe a few years ago, today it is the key to a trendy look. This piece is one of the great basics of the winter wardrobe. And to the delight of chilly girls, it comes in a multitude of stylish and hot models. So which model will you shop for first?
The big two-tone sweater
Practical and essential, the chunky sweater sometimes tends to give us the look of a snowman. However, when the temperatures start to drop, it becomes an ally of choice to face them brilliantly. This winter, the big oversize sweater is reinventing itself by filling up with colors. Whether you prefer it plain or in a color-blocking version, there is something for everyone. Wear it with jeans or slim pants to counterbalance its oversized side.
Sleeveless sweater
Taken from the men's locker room, the sleeveless knit slips once again into the it-girls wardrobe this winter. So, forget all the prejudices you may have about the sleeveless sweater and combine it with your favorite pieces: white t-shirt, small fine knit sweater, A-line skirt, slim jeans, or on the skin. In short, this is a fairly versatile piece of clothing that goes with everything and can be worn in many ways. Certainly, it is to its advantage layered with a white shirt, but it can very effectively be worn bare-arm.
Trucker sweater
Another winter must-have that is making a big comeback in the sweaters department is the trucker model. Yes, yes, you read it correctly! An anti-glam piece that we associated with the fashions of our grandfathers, the trucker sweater will be everywhere this winter. In chunky knit or fleece, with a zipped or oversized collar, curved or floating, it clearly stands out as an emergency item to shop. To tame it with style, however, it is important to feminize it. Wear it with high-waisted jeans or a leather skirt tucked inside to break up its too masculine side. Laid-back in style, the trucker sweater can even be ultra-glam and sexy when it's slightly open and paired with trendy jewelry.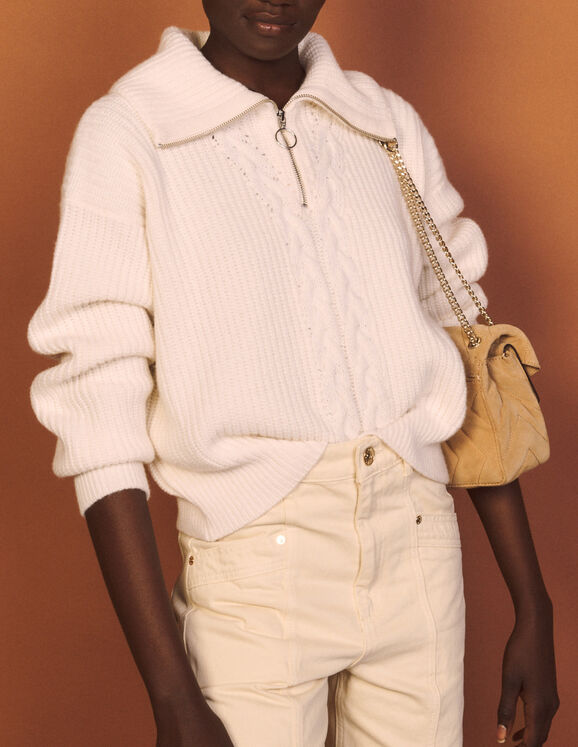 Cashmere sweater
Although lockdown is behind you, comfort remains essential. So this season invests in a cashmere sweater. Warm, light, and soft to the touch, it comes back to slip into your dressing room to help you counter the winter frosts with elegance. Chosen minimalist in gray, cream beige, navy blue, or khaki green, slip it on over slim jeans. The more daring can opt for a cashmere sweater in fuchsia pink to wear with leather culottes and tight-fitting thigh-high boots. The only problem? Its price is a little too high.
Christmas sweater
Originally reserved for Mark Darcy, the Christmas sweater is no longer considered out of date. What's more, this winter it is more trendy than ever. So we wear the Ugly Christmas Sweater with a mini-skirt, leather leggings, high-waisted jeans, or slim black pants. However, we avoid combining it with a fleece bottom so as not to fall into the total pajama look.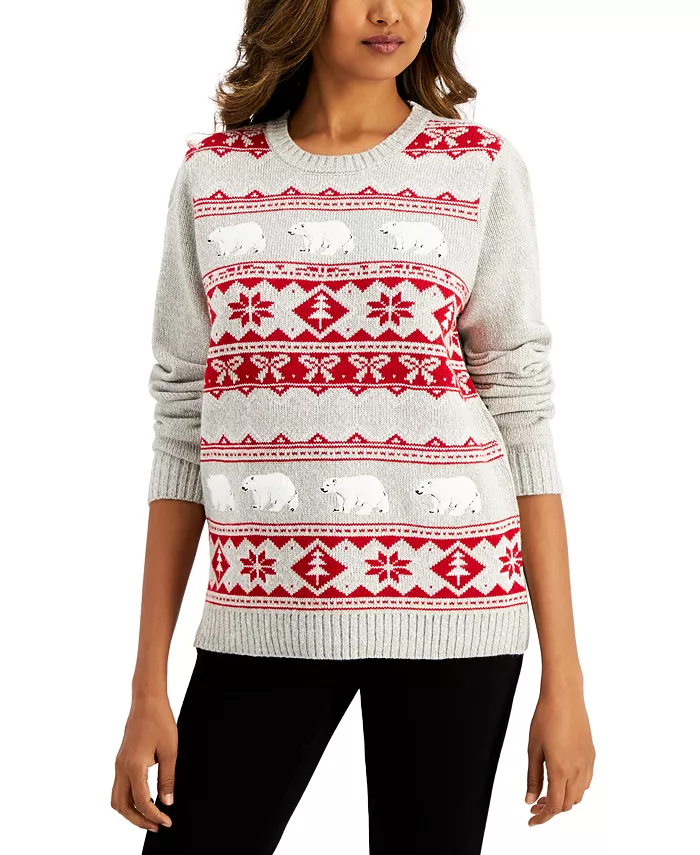 Multicolor striped pullover
If pullovers with a round neckline are your passion and you just can't do without them, know that this year there is a new model to add to your collection. The one with multicolor stripes. The starting point for building fun and colorful looks, perfect for sweeping away the winter dullness.
Cropped sweaters
Maybe they will not go well for the coldest girls, but the cropped sweaters will continue to dress us even in the middle of winter. Summer tank tops, tops, and t-shirts weren't enough, now the trend also conquers the winter wardrobe. And you just have to welcome it with open arms.