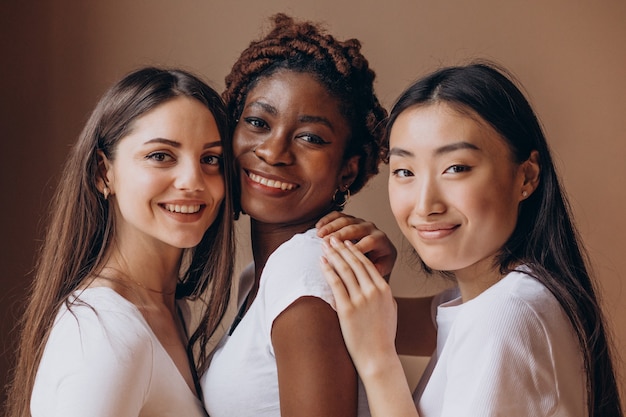 Hey guys, how are you?
Hope so. Today we are going to talk about one of the most common problems among us people which is how to choose an outfit that is appropriate for us. Yes, I believe we've all had the problem of choosing a piece that we like, but when we put it on it was horrible and it wasn't the best option.
So, let's stop here and we'll talk about how to choose what to wear correctly and I'll just leave a few options here, but there may be others that you could be using.
1. Choose clothes that you like and that are your face;
I believe that many times we go for clothes that are more talked about and not our style, just because we want to be in fashion, but for you to wear this outfit and feel good you need it to be in line with what you expect and want.
It's no use buying an outfit that's in fashion and you don't want to wear it because it's not your style. So, here is our first tip, which is to choose everything that makes you feel good and that shows you how you are.
2. Look for clothes that make you comfortable;
Looking for clothes that fit you is a very big problem and feeling that the clothes don't make you feel at ease with what you're wearing is an even bigger problem. So here's my recommendation for clothes that make you comfortable when using it.
When I say comfortable I'm clearly talking about clothes that don't let you feel naked for example or too tight. In addition, parts that are not easy to remove imply great discomfort.
3. See if the clothes fit you;
I believe that you may have really liked a piece of clothing, but when wearing it you felt completely devalued in some part of your body. We always want something that values ​​us, but that's not always the case.
Therefore, always wear the piece in the store or at home and see if it really looks good on you. In this case, valuing what you have best, either by showing your more defined waist, or your butt in a beautiful way and not compressing it, looking like you have nothing there.
And in the case of clothes that enhance the bust, something that doesn't make everything visible when you go down, because in addition to devaluing you, it will complete the issue of not making you comfortable.
4. Imagine yourself with clothes in a situation.
To choose an outfit that defines you, remember to buy what you really need and feel good in it. Because if you don't imagine yourself wearing the outfit in a situation where you're actually going to wear it, there's no reason to worry about this outfit.
And today we conclude here all our tips on how to dress well and that you can make the best choices for whatever you want. Always remember that feeling good wearing clothes is an extremely indispensable factor and that way you can make the best choices even without having a personal by your side.
I hope you enjoyed it and comment below which of these tips you already use to choose your next clothes. See you next time!