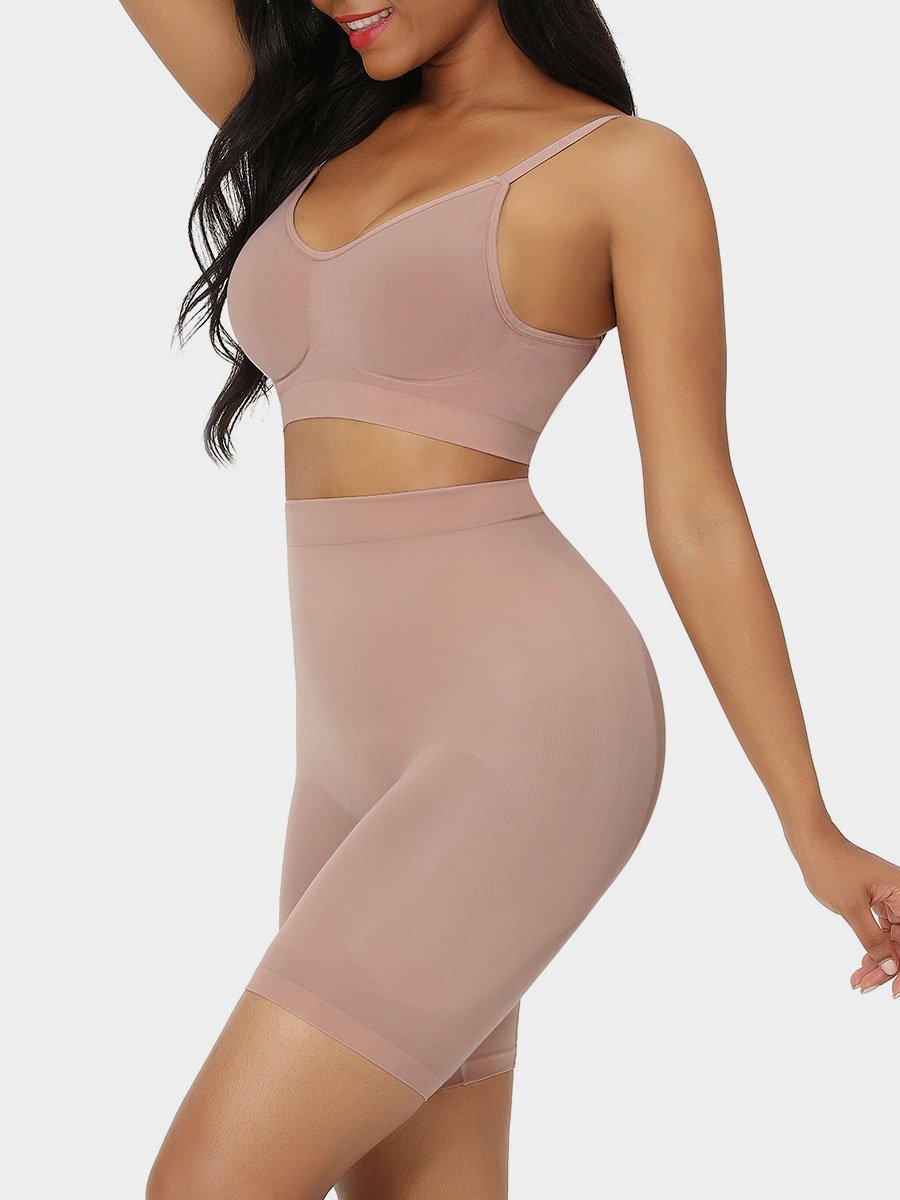 Black Friday is right around the corner. Scouring for the best deals beforehand will save you time, effort, and a bunch of bucks! Some stores are generous enough to share what's up with their upcoming sales. Relatively uncommon, but you don't have to look anywhere else because Durafits will give what your heart desires with excellent holiday discounts!
These are the body shapers you should add to your cart as soon as possible:
1. Full Bodysuit Slimming Body Shaper
This full bodysuit has slimming features for your upper torso down to your thighs. It has a three-layer hook and eyes for tight closure and to prevent the shapewear from popping out.
Its wide straps are ideal for ensuring body support because thin straps tend to leave dents or marks which look unsightly if you`re wearing tight clothing.
This body shaper for women is one of the best slimming shapers you can get because of its lace trimmings, making the shaper seamless.
2. Nilit™ Mid-thigh Bodysuit Shaper with Butt-Lifting Feature
Add the Nilit™ Mid-thigh Bodysuit Shaper Butt Lifter to your art because of its versatility and wonderful features like full back coverage, overlap gusset, and breathable fabric. You can most definitely wear this underneath your dresses or skirts.
3. Plunge Neck Backless Bodysuit
Are you looking for shapewear that you can wear with almost any clothing, especially for the upcoming holiday season? Then, you can get a plunge neck backless bodysuit with three hooks thong and adjustable and removable straps, making it versatile for any top design.
4. Open-Bust Body Shaper
Delight in the microfiber stretch of the magic open-bust curve wears with its skin-friendly and smooth fabric. Though seemingly thin, this shaping bodysuit can keep your skin and belly rolls intact with its durable and extra firm tummy control.
5. Full-body Mesh Sculptwear
If you`re not a fan of complicated shapewear and want something that can keep you protected while wearing dresses and skirts and curvaceous without belly rolls, a full-body mesh bodysuit is for you!
6. Open-Bust Side Zip Shapewear
One of Durafit`s Black Friday Discounted Shapewear releases is this open-bust body shaper with a side zipper. It`s undoubtedly annoying when clothes or underwear roll up because it creates this ugly dent over your clothing. Not to worry because this bodysuit has plastic bones on the side to keep it from rolling onto the fabric. Currently, on sale, you can enjoy its full-packed benefits.
7. Nilit™ Sculpting Above the Knee Shorts
Looking like a workout outfit, Nilit™ Sculpting Above the Knee Shorts will be your ideal shapewear while staying at home. It`s comfortable clothing that you would love wearing while lounging because of its high-rise design, anti-roll and anti-slip silicone strips, and tummy control.
These body shapers on sale are products you shouldn't miss out on Durafits Black Friday sale! There's absolutely no reason for you to stall in getting them. They've got excellent reviews and have the best features to help you flaunt your curves with confidence!