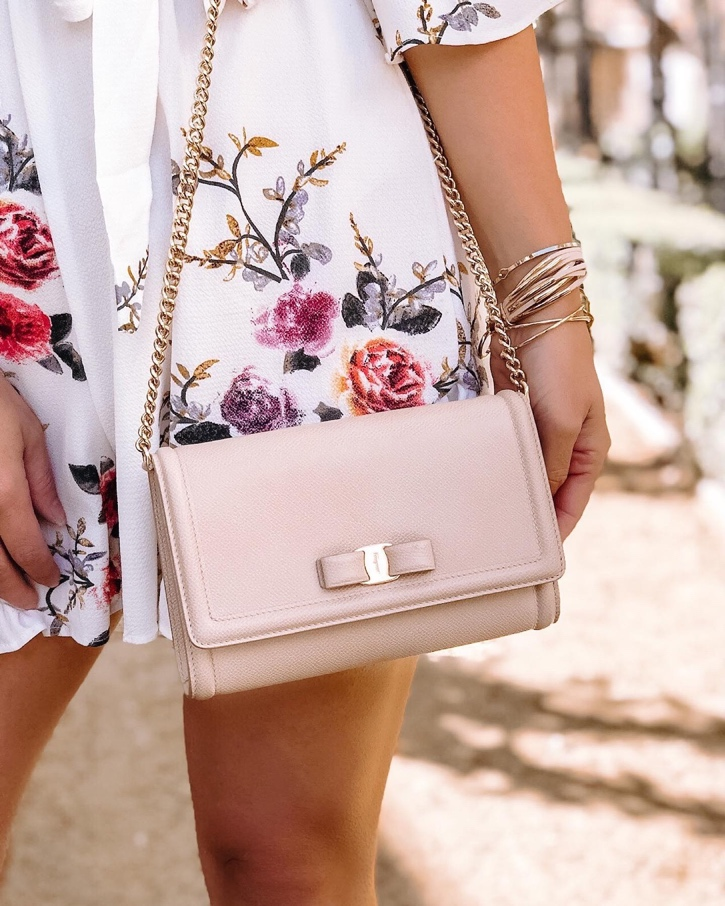 Answering this question can be both easy and hard. As in general everyone's style is different and not everyone will be wearing the same. And one must also have in mind that trends change every year. So whatever bag was trendy last year, probably won't be trending the next.
You can have an idea of what kind of bags will go great with spring, then a good idea is to look at well-known influencers or fashion bloggers or at fashion weeks and see what kind of bags are attendees wearing. They tend to start the trends.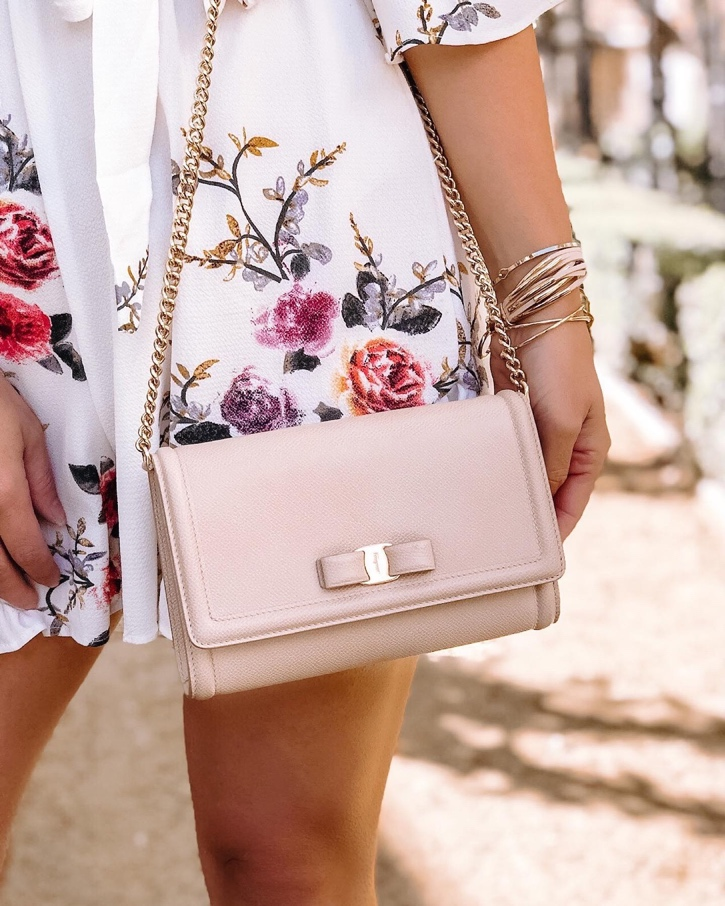 https://www.instagram.com/p/B_Ah6TYAVq1/
It is also known that influencers or fashion bloggers do have more high-end bags, that are most gifted to them. But you don't have to worry if you can't afford one. The internet is full of dupes or very similar ones that you can get for a lot of less.
You can just use what they have as simple inspiration and look for something that looks similar but it's within your budget. You can simply get just inspired by the colors of their bags.
So, when it comes to colors, the bags that are perfect for spring are the ones that have neutral earthy colors (browns, naked ones), white, and pastels (pink, purple, green).
As well as in summer, straw bags are a great option and are probably a must if you are wearing a beautiful white dress or a white outfit. Definitively the white will highlight the brownish color of the straws and your look will be perfect.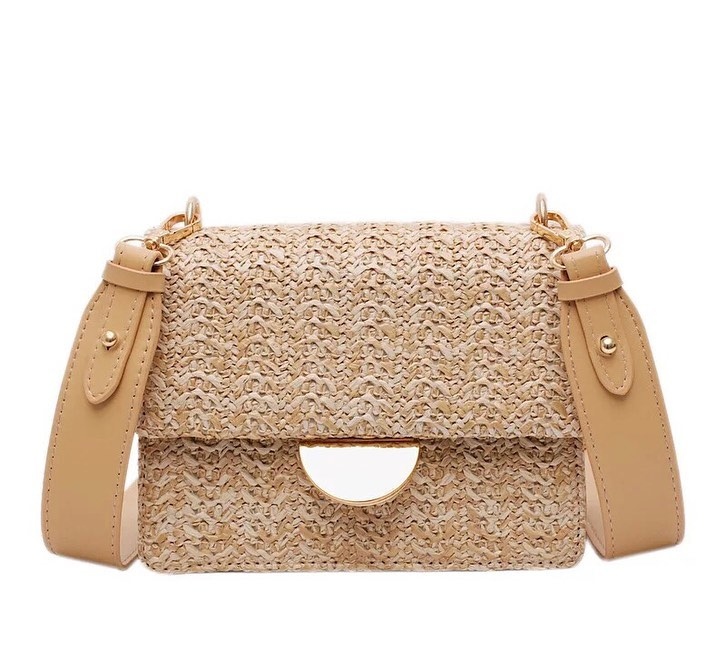 https://www.instagram.com/p/CNKyXnLMxlT/
Satchels, mini bags, and totes also make a great piece to wear during springtime. Blush, whites, and pastel pinks. But you can also wear yellow ones that are very bright.
Remember that if you are wearing more neutral colors, like jeans and white or light-colored tops, then a good bag color choice will be, for example, a yellow or brown one (usually more bright and dark colors). But if your outfit has darker colors, then the best choice would be a light-colored bag, maybe a pastel, white or sand color.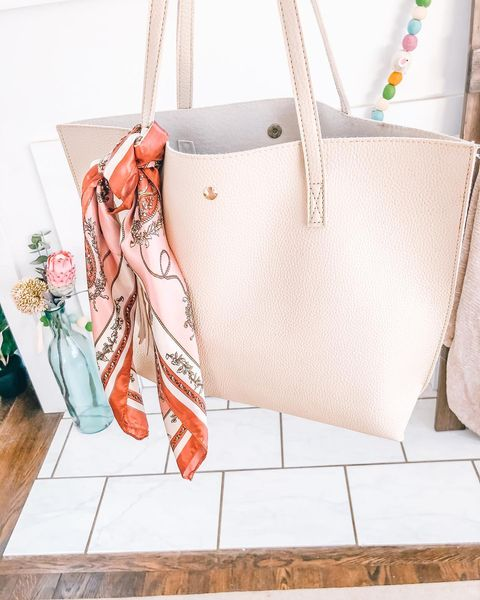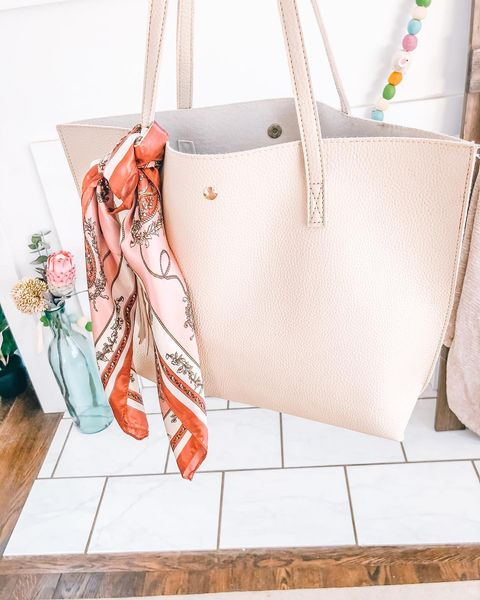 https://www.instagram.com/p/CM3KmrTLKjJ/
If you're wearing a white outfit, then any color would be just fine, just choose the color of the vibe you're wanting to transmit or depending on the style of your outfit.
Whatever style of bag you choose to pair with your spring outfits, have in mind that your bag should not only be a nice accessory that makes you look good. They also have to be functional, and you have to be able to fit at least the most important things. Those being your wallet and your phone as the minimum.
There are some bags (usually totes) that can hold our laptops, tablets, planners, and makeup bags. Isn't that amazing? Choosing the right bag will also depend on where you're going. For example, such big totes that carry everything and anything are a great option for work environments. While maybe a mini bag is great for a lunch with your friends.
A more elegant bag, maybe black, will be perfect for attending a wedding or an important event. A pastel one could be perfect for a dinner date too. It just all depends on the situation. So, just make sure, that whatever you choose, makes you feel good.