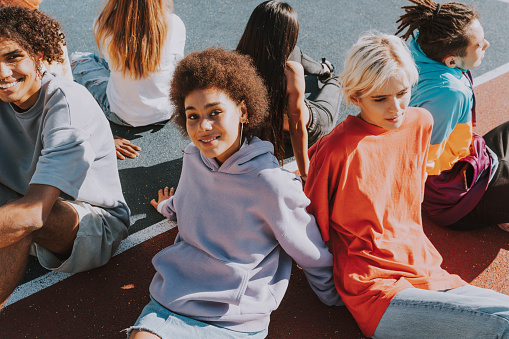 Color plays a big part in fashion, one of our day's most significant visual phenomena. Through our choice of clothing, we may express ourselves and improve our image by utilizing the power of color. Colors may evoke different moods, and they can have behavioral effects. Here are some ways to maximize the impact of color in your wardrobe:
· Understand color theory
It's important to comprehend color theory before introducing color into your wardrobe. The relationship between various colors and how they might evoke various moods and feelings is explained by color theory.
Two main colors are blended to create secondary colors. Blue and yellow, for instance, combine to become green. A basic color and a secondary color are combined to create tertiary colors. For instance, combining the blue and green shades creates the tertiary hue blue-green.
Red color is associated with passion and energy, while blue is linked with calmness and tranquillity. Choose colors that align with the image you want to project and the mood you want to convey.
· Identify Your Skin Tone
The colors that will look well on you depend greatly on your skin tone. Warm skin tones appear best with earthy colors like browns, oranges, and yellows. Jewel tones like ruby red, sapphire blue, and emerald green look best on people with cool complexion tones.
· Choose colors that complement your eyes
Another crucial aspect to consider while choosing colors for you is your eyes. Pick colors that go well with the color of your eyes. If you have blue eyes, for instance, consider wearing blue or green hues to help them stand out.
· Consider the occasion
Different events need different attire. When selecting colors to wear, keep the occasion in mind. For instance, it's ideal to wear neutral colors like black, gray, or navy if you're going to a job interview. Wear brighter hues like pink, yellow, or orange if you're attending a wedding or celebration.
· Use color to express your mood
You may utilize color to convey your feelings and attitude. Wear vibrant and daring colors when you're feeling confident and cheerful. Wearing calming colors like blue or green will help you feel better if you're sad or stressed. Additionally, you may utilize color to convey enthusiasm or calmness.
· Mix and match colors
Never be hesitant to combine different colors. Try various color combinations to come up with distinctive and eye-catching appearances. But be careful not to go overboard. Limit your clothing to three colors at most.
· Accessorize with color
If you're not comfortable wearing bold colors in your outfits, try incorporating them into your outfit through accessories like shoes, neck pieces, belts, or jewelry.
· Use color contrast to accentuate your body part
Wearing contrasting colors is a great way to add interest in your outfit and draw attention to certain body part. For example, pairing a bright top with dark pants can create a balanced and striking look.