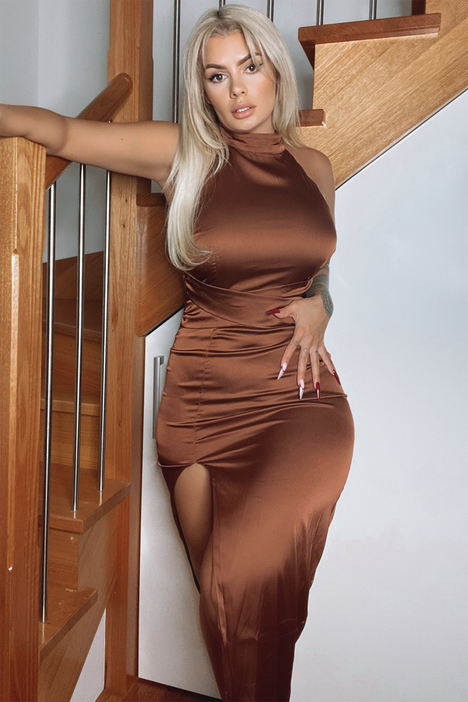 Are you finally relieved knowing that the weather is finally in our favor concerning how we can wear our dresses and outfit? Well, not to say that we can't stylishly wear coats and puffy dresses in winter, yet the spring and summer season has a lot to offer in terms of what we can wear!
Since we will be seeing more outdoor activities this season, having unique dresses on hand is a necessity. And right at this moment, we will give you what's we call "unique" and "aesthetic" dresses. Have you already guessed them out? Curious already? No more waiting time, here comes our list of dresses!
WHAT ARE AESTHETIC DRESSES?

The aesthetic is what we often refer to as some form of "art" in the style of dresses we wear. It is emphasizing the different styles of dresses in a way that you love and others to see. You may say that casual, formal, or office wear is a form of aesthetic since it categories each dress you have.
Now talking about what dresses that is unique and genuine for summer and spring, here is the list we have come up with to give you some ideas on how to save your time and money in effortlessly dressing up!
WHY DO PEOPLE LOVE WEARING DRESSES IN SUMMER AND SPRING?
It is all about the weather, the soothing touch of the sun and the windy winds in these seasons is giving us countless possibilities to dress lightly and fashionably. And what most of us are taking advantage of.
Ever-Lasting Doll Look
Expect the unexpected invitations to parties this summer and spring season as you have always been prepared to bang the scene with this multi marble print satin skirt dress. An ultimate satin dress that also features corset details that fit tightly to your skin with ease. You can add a few gold accessories, heels, and perfect make-up for a drastic and bold appearance.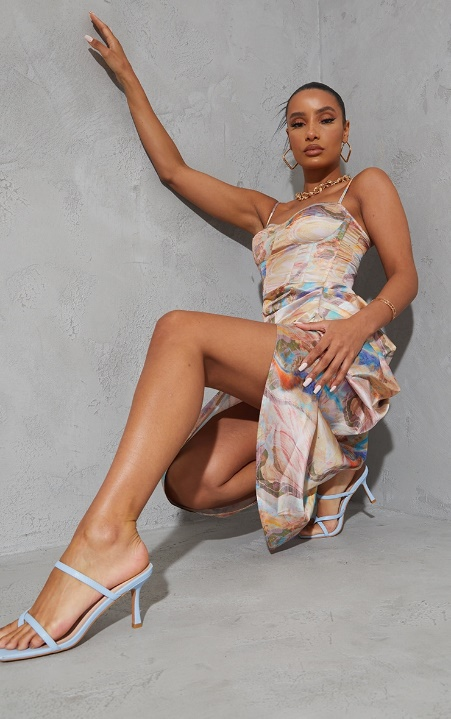 Multi marble print satin ruched skirt corset detail midi dress
(shop at https://www.prettylittlething.us/)
Indulge In Sexiness: Bodycon Dress
Always choose to be elegant in the style of the dress you'll wear on every occasion as it gives you inner confidence and self-importance to face everyone. For example, this ruched bodycon dress featuring a cream material with a croc print and the button-down front is excessively perfect in emphasizing the shape of your body and figure. It is easy to pair with any outfit, and will never go out of place!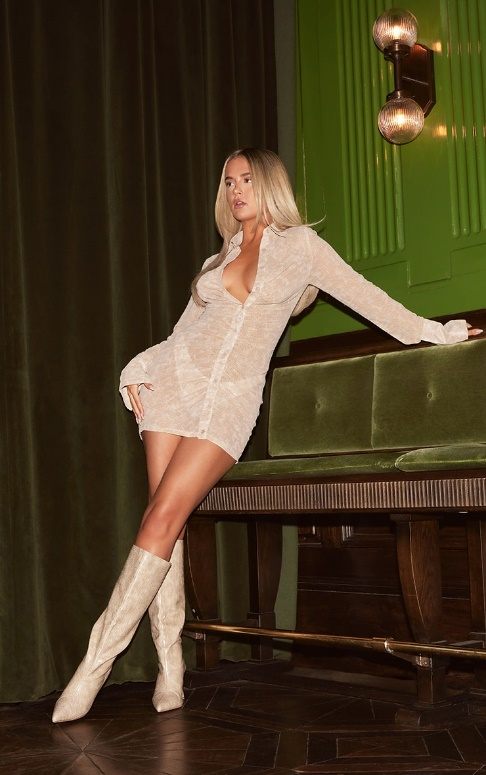 (shop at https://www.prettylittlething.us/)
Young, Free And Fresh Look
Having the fresh look in this body-hugging dress paired with a matching blazer is surely a great piece to have this season! Considering the weather, this kind of style offers a comfortable and breathable feeling that you'll always look for in a dress. The tenacity of elegance is one thing, but the overpowering design of this bodycon dress can make a person more appealing!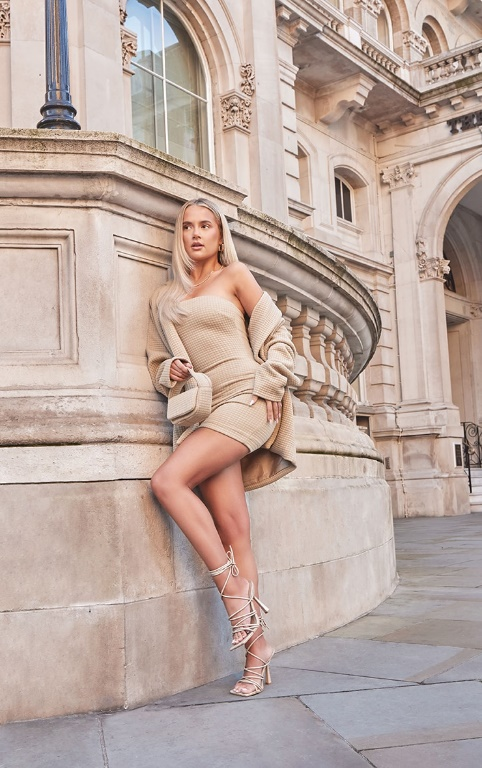 Oatmeal quilted bandeau bodycon dress
(shop at https://www.prettylittlething.us/)
Stop, Look And See! It's All In For The Red
Is it just me, but the red color dresses give off a bold and emphasizing statement of one's confidence and power. As for any woman, being bright with our clothes such as this slim knit midi dress in red can instantly overpower anyone's outfit. This midi dress works to silently show off your great body figure together with a bit of sexiness with its sleeveless design. A sure great addition to your spring and summer dress collection!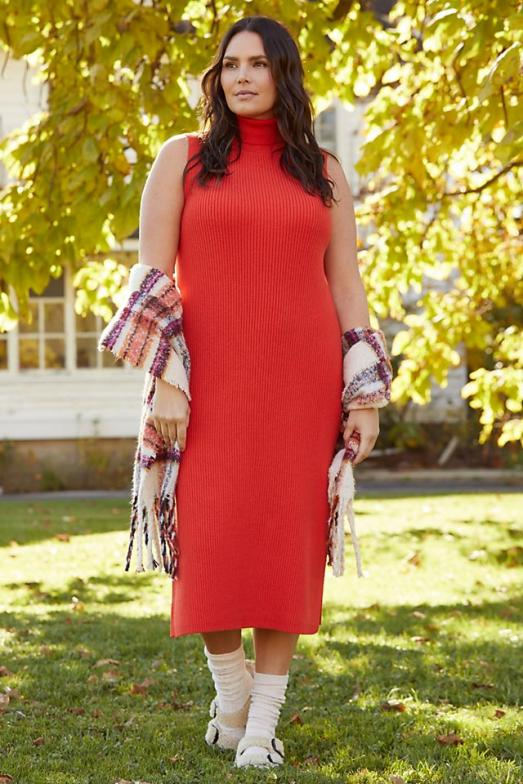 (Shop at https://www.anthropologie.com/)
Give A Floral A Try
It is indeed true that our dresses play a big role in keeping ourselves attractive and alluring. Nonetheless, our choice of dress should align with what we want and hope to become. So for instance, choosing this eureka dress with floral print even at home or outdoor shows more of your girlish and feminine side. The above-the-knee, deep u-neckline, and sleeveless designs of this dress offer to bring out the sexiness side in you!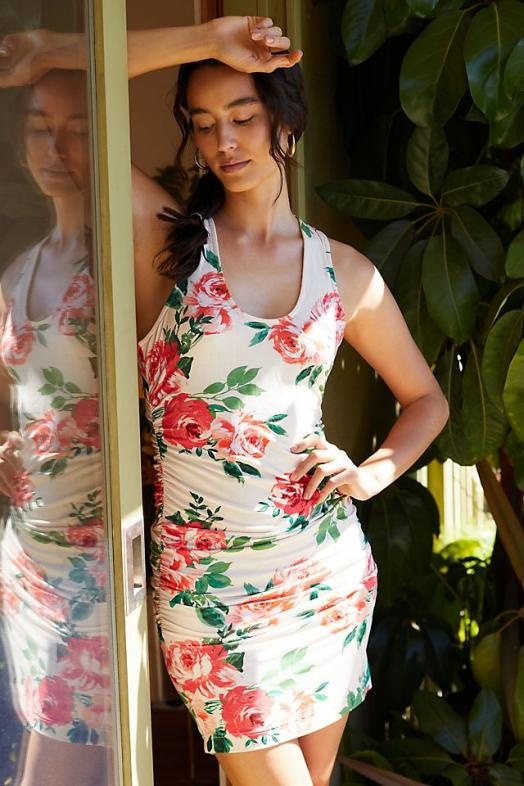 (Shop at https://www.anthropologie.com/)
Your Evening Dates Saving Grace
Getting ready for evening dates and parties? This satin maxi dress in brown hugs and fits perfectly to your body with its soft and elastic fabric. It creates an advantageous way of showing off your body's perfect figure and curves. It features a high slit, sleeveless, and a hidden back zipper. You can easily copy this type of outfit with the addition of jewelry, boots, and your brimming self-confidence!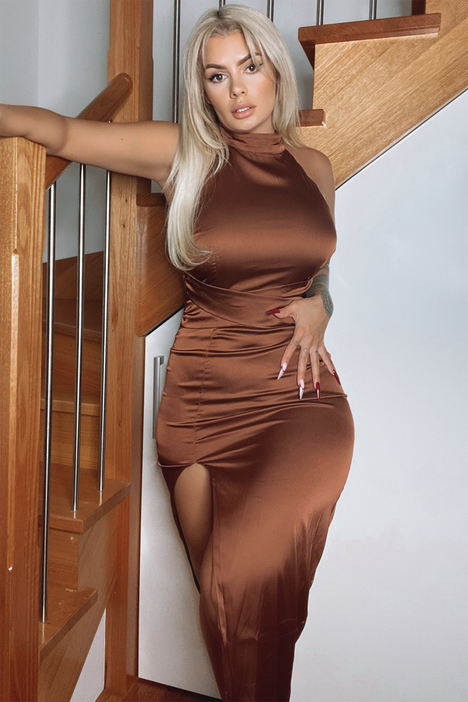 Photo Op Satin Maxi Dress – Brown
(Shop at https://www.fashionnova.com/)
Brown And Yellow!
The aesthetic category of this floral wrap maxi dress is "being too simple." On the other hand, being simple in a dress makes one's appearance more beautiful as it shows more of your natural beauty without your dress overpowering you. This hugging and fitting maxi dress in floral design are perfect for the spring and summer season too as it makes you closer to nature!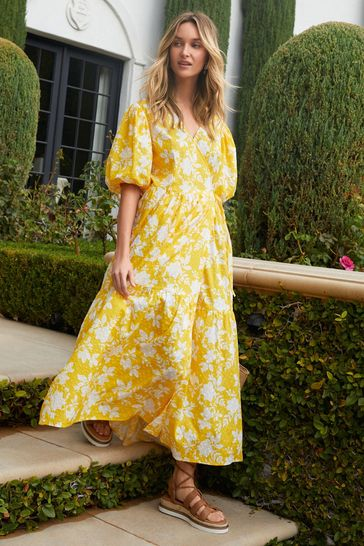 Yellow Floral Broderie Wrap Maxi Dress
(Shop at https://www.next.us/)  
Appreciating The Pink Dresses
Have fun dressing up this summer and spring with light-colored dresses such as this trim short sleeve midi dress. It features a floral broderie in its short trim and hem that looks girlish and chic, especially in pink color. It has a belted string that you can adjust depending on your waistline for better viewing of your curves. Have it in a piece of jewelry, ankle boots or sandals, and a delightful handbag to complete the get-up!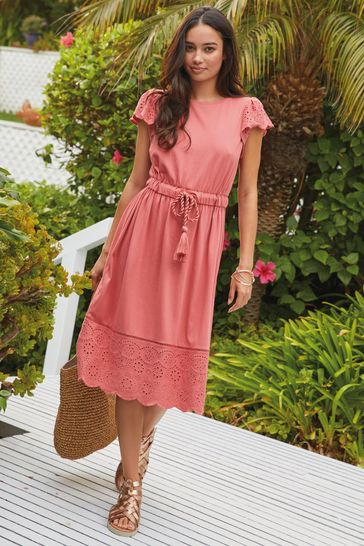 Broderie Trim Short Sleeve Midi Dress
(Shop at https://www.next.us/)  
DOWN TO THE CONCLUSION:
It is always said that each person has their unique way of telling what's the perfect dress is for them! Well, it is indeed right as we all have our differences and tastes in almost everything. Your aesthetic dress will not be what the next person to you on the bus will like, but the fulfillment and satisfaction in how you look build up more confidence to face each day with bliss.