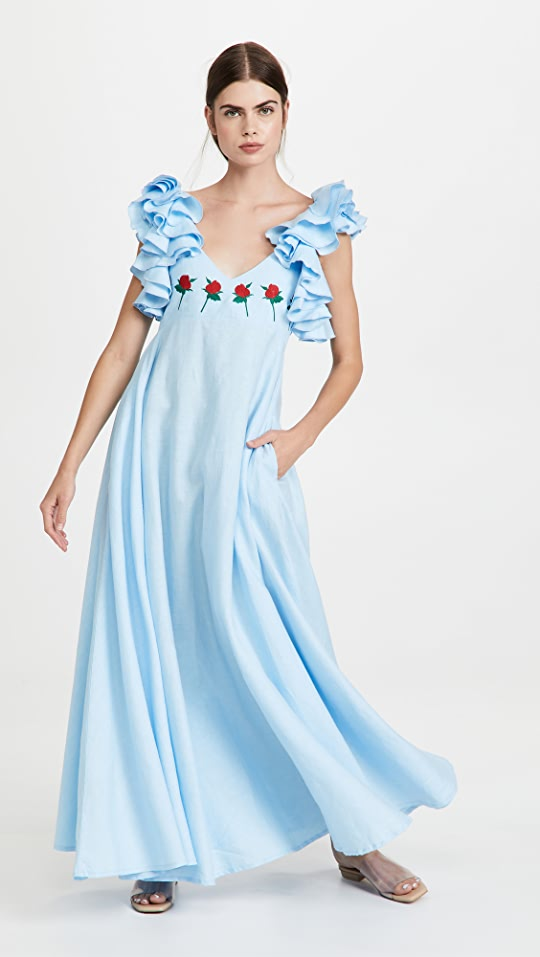 Warmer weather brings forth a list of wonderful things like blooming flowers and spring/summer fashion. Putting away the winter staples, embracing new trends, and spending time outdoors is an exciting times for many. Spring/summer gives us the confidence to step out of our comfort zone and try something new such as trying out new trends or going out on a date.
If you have a date coming up but are a little apprehensive about what to wear on your date, well don't worry. Ahead are some of the best date outfits that you are going to love, get inspired, and even recreate.
What You Should Wear On A Date Night 2022
No matter if you are going on a first date or want to spice things up with your partner, these trendy date outfits will guarantee to make jaws drop.
Knit Top And Pants
Knits were trending hard last year and they strike a mix of chic, cozy, and effortless. It is the more reason to try a knit outfit for date night. Choose a figure-hugging silhouette and deep v-neckline to elevate the outfit to a dressier standard.
Bodysuit And Pants
There is a big chance that you already have a black bodysuit in your wardrobe. You may match it with a pair of animal print pants or stretchable pants for comfort. Add a set of sparkly earrings for extra pizazz and you are all set.
Monochrome Cardi And Pants
Whites are just elegant. You can opt for a cardigan as a top and leave it unbuttoned halfway for a sexy take.
Cut Out Dresses
And says "summer" like a cutout moment. A full-length cutout dress is the definition of a perfect date outfit. Pair the look with heeled strappy sandals.
Image – https://www.shopbop.com/jaelynn-cut-out-dress-jonathan/vp/v=1/1500071519.htm?
Tweed Outfit With Platforms
Have you almost thought of canceling your date because you just do not know what to wear? If you are really trying to go on that date, throw on a matching tweed set with platform heels.This super simple pairing packs a punch.
Slip Dresses
If you are looking for a time-saving outfit, well look no further than dresses because all you need is only one piece.  Structured dresses can be a bit too stuffy in a home setting. Choose a slinky slip version that feels more relaxed and sophisticated. If you want to dress up that look, add a pair of bling diamante hoops.
Cardigan and Mini Skirt With Heels
This cute outfit is a great solution for any situation. What's not to love about a cardigan styled with a matching bag, a pleated miniskirt, and flats? This ensemble is great for lunch or going to the movies.
Ruffled Dresses
There are many cute date ideas and one of the most fun is a picnic. Well, you do not have to worry about what to wear when you need to pack a basket full of snacks. Just opt for a fun ruffle dress and woven tote bag. Don't forget your sunglasses too.
Satin Top and Skirt
On those warmer spring days, it would be a good idea to ditch those cable knits for satin pieces. Pair a satin blouse and a satin skirt in different shades with sandals. This look is a breath of fresh air.
Pleated Dress And Knee High Boots
When you have a few statement pieces that you can throw on in minutes and pairing them with your favorite accessories can save you a lot of time. Your go-to dress can be in any designs but a pleated number always look polished.
Ruffled Maxi Dress And Sandals
It is important to wear something comfortable when you go on a date. That said, do not be afraid to go for tried-and-true looks like a ruffled maxi dress or a lace maxi dress paired with sandals. This is a simple yet stylish look that is perfect for summer.