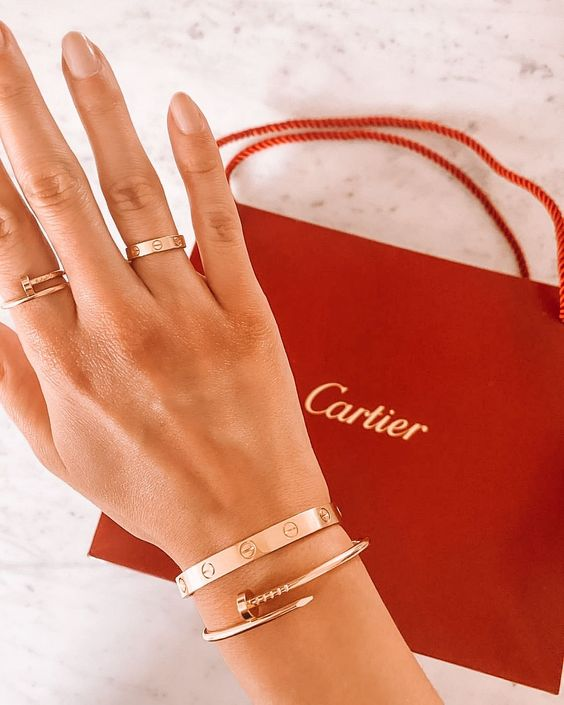 There are some high-end designers whose accessories can be definitively great gifts, either for very important family members or also for that special person in your life.
One of these brands is Cartier. A brand that was founded in Paris in 1847 by Louis-François Cartier, when he took over the workshop of his master. His grandchildren were the ones that gave the company its worldwide establish a name. Even though, the company focused on watches in its early days, now has different products such as jewelry.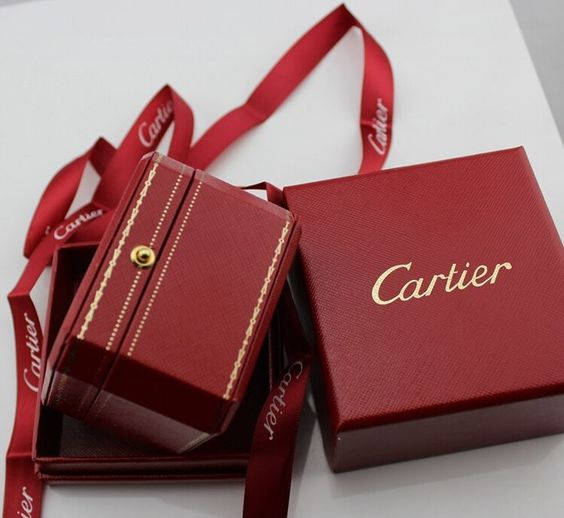 The company has had and has a long list of celebrities and important people as their clients, even royal families. For example, they created 27 tiaras for the coronation of Edward VII of England in 1902. They were even given a Royal Warrant of Appointment by the British Royal Family.
Having any kind of Cartier piece is definitively a sign of high status in society around the world. Their pieces are more on the pricier side, so these are not affordable pieces at all. As we have said, the brand has a lot of celebrities as its clients. But nowadays, you'll also see Instagram celebrities that make so much money, wearing them too, or even rich kids too.
Here is a list of the Cartier accessories that we recommend you to gift that special person in your life. We are sure, they will give you an immense number of points with them, as well as you'll make them feel loved and appreciated. With this, we don't mean that physical gifts and especially expensive ones are the only way to make a person feel appreciated and love but sure is a great one. Remember that material things might not last forever, but memories and feelings will.
The best Cartier pieces to gift
First on the list is the Yellow Gold Love Ring. This lovely ring is a symbol of love that is everlasting and also embraced by history's most famous couples.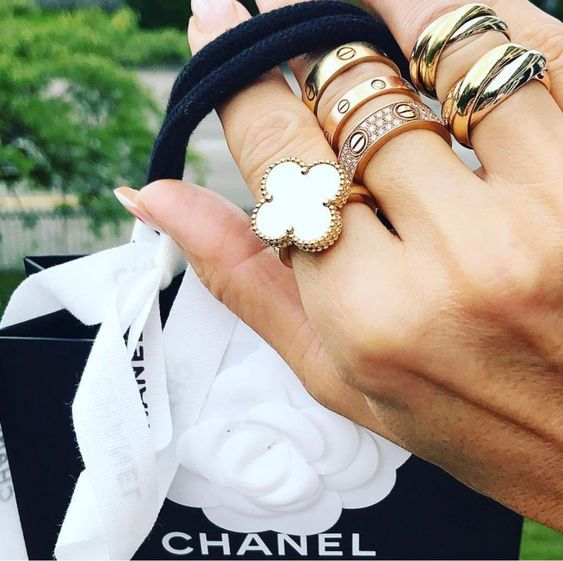 There's also the Yellow Gold Love Bracelet. Another one is a symbol of everlasting love. This is probably one of the most famous bracelets of the brand and you'll see a lot of people wearing it.
Then, the Yellow Gold Love Necklace. Another lovely piece symbolizes eternal love. You can find these pieces in rose gold and white gold too if the yellow gold isn't your preference.
Some of these pieces belong to The Love Collection, which was created by jewelry designer Aldo Cipullo back in 1969. And it has become an icon ever since. It is well known for its symbolism, which evokes an eternal bond with screw details. These details do suggest that the person that wears the piece is locked into love.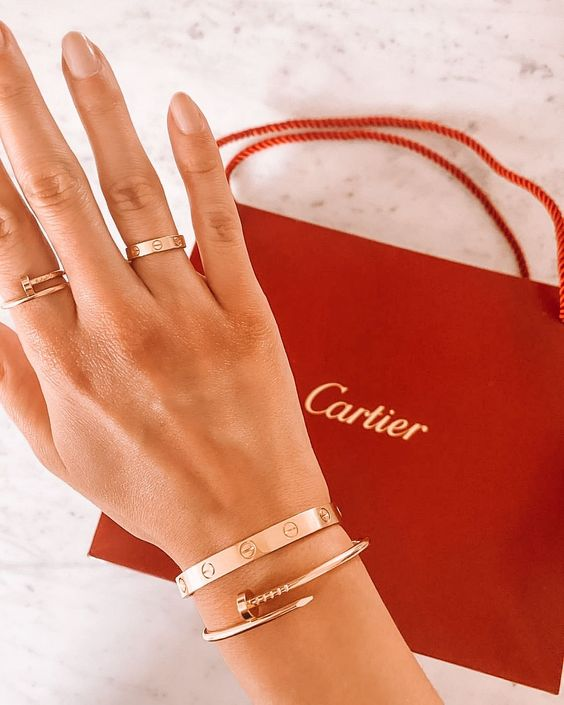 And last but not least, we have the Yellow Gold Juste un Clou Bracelet. The Juste un Clou collection goes back to the '70s. But we can consider that its avant-garde approach is definitively modern. It repurposes the nail in the context of fine jewelry. This means that they give an ordinary object a different and also glamorous edge. The bracelet can also be found in rose gold and white gold too.
By the way, remember that you don't have someone to gift one of these pieces to you… you're can gift it yourself. Because gifting yourself with whatever you want, specially such high-end designer accessories gives you the best feeling. You deserve it girl!