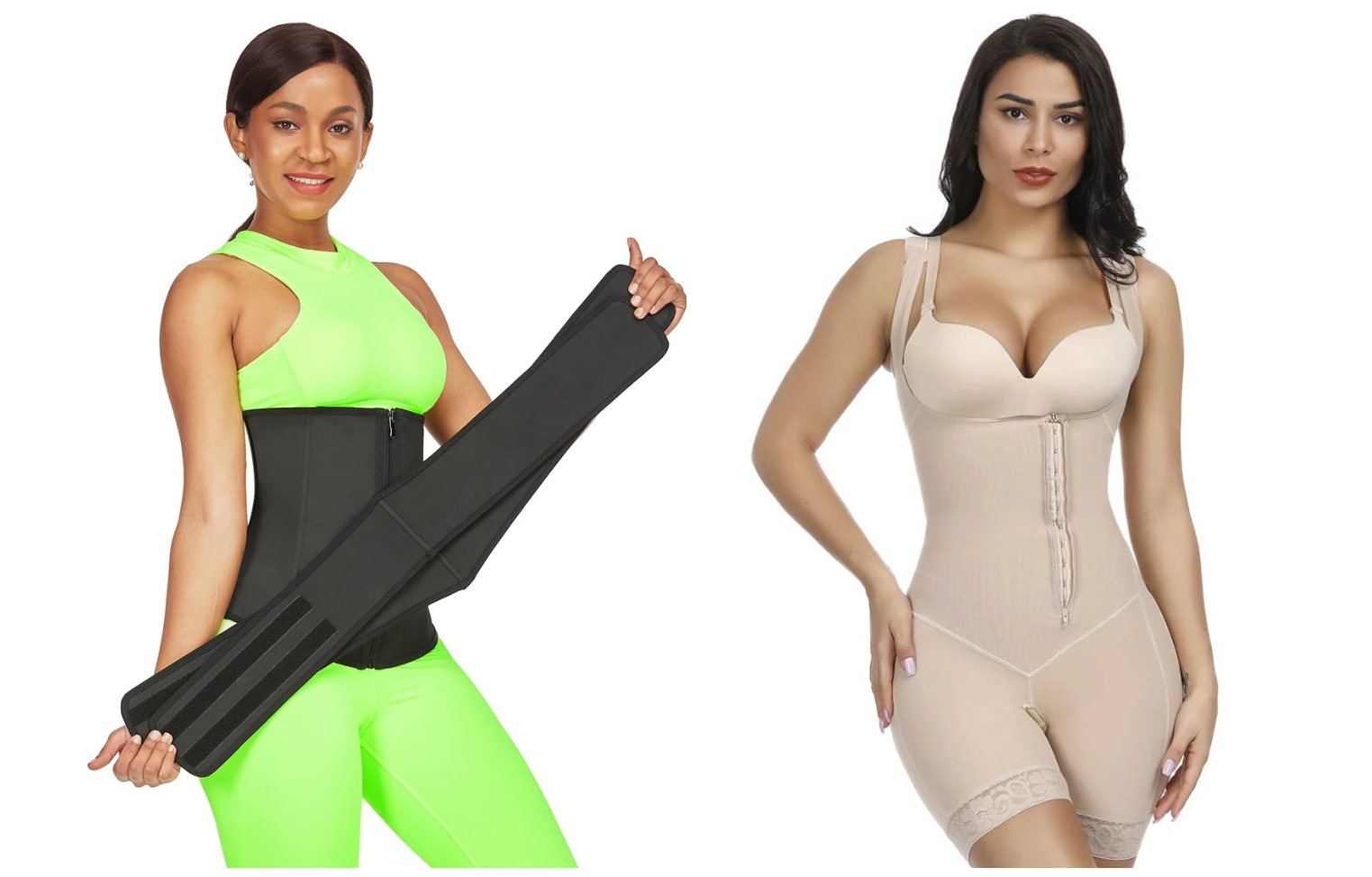 Well, hello there. Are you amongst those women who have never bought a shapewear before? Or you bought it and you haven't made the right choice and now you are looking for some advice? You shall not worry, because you are on the right place. Hexin fashion is here to help you out.
Buying a perfect shapewear is not an easy thing to do. It demands a research and a bit of time. That is why we wanted to give you an opportunity to get all the tricks and tips in one place! First and the most important thing when buying a shapewear is that shapewear is always supposed to make you feel comfortable. The main role of shapewear is to improve your mood by boosting your confidence. You are definitely not supposed to feel uncomfortable in any given moment. Besides the size you should of course pay attention to which type of shapewear do you actually need. The type of shapewear you need depends of your body type. For example if you consider that your lower part of your body is critical than the obvious choice would be to take leggings shapewear. A good option is also a full body shaper because in that case you would always feel secure to wear anything you would like. Click HERE to pick out the best full body shaper for you.
Down below we will link a couple of our body shaper models so feel free to explore:
Skinny Black Plus Size Underbust Bodysuit Zipper Bodycon – This shapwear is perfect for all of you who consider their lower part of the body to be critical (thighs and butt), but tummy area as well. The front zip makes it super easy to put on and to take off.
Skin Color Adjustable Strap Bodysuit Plus Size Full Body Shaper – This skin color shapewear is a perfect option to go under any outfit! The glue on the leg opening stops it from rolling so you will definitely not have a problem with that. It also has a crotch with opening design which makes it easier for women to go to the toilet.
Weight Loss 5 Steel Bone Adjustable Sweat Belt Waist Trainer – If you are looking for a perfect neoprene body shaper than this is a right choice for you. This shapewear is made to make weight loss easier. The neoprene material is soft, comfortable and sweating.
Ladies Gray Zipper Front Neoprene Wire-Free Sport Bra Cool Fashion – If you are looking for a perfect wire-free sport bra to give you support while you work out than this is the right model.
Plus Size Tummy Control Black Zipper Elastic Short Sleeve Neoprene Bodysuit – if you want that perfect hourglass figure than this shapewear is here to enhance the effect of doing sports.