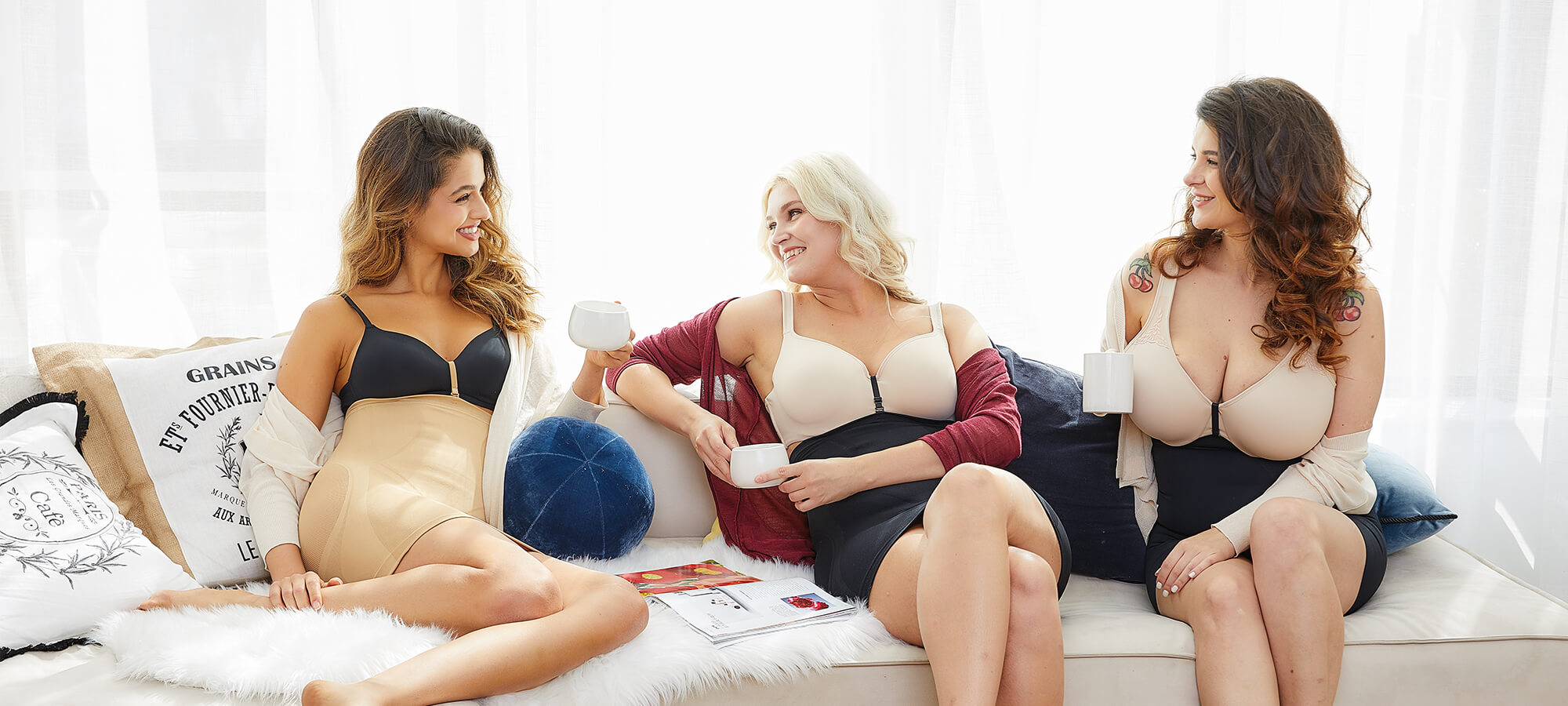 A healthy and ideal body is our desire of all of us. To keep the body in order to remain ideal, we must adjust our diet. Exercise should also be done regularly. Another thing that can be done to form an ideal body is to use supporting clothes.
Choosing the right underwear according to body shape is indeed one of the easiest ways you can do to perfect your appearance. not only in terms of size, material, and color but modules must also be adapted to our needs.
If you want to have a beautiful body shape, there are two supporting clothing alternatives that you can consider. These is shapewear and waist trainers. But, which one is the most suitable for you? shapewear or waist trainer? Don't worry about considering it. And if you are still confused about where to buy both, of course, Sculptshe is the answer. Sculptshe offers a lot of shapewear and waist in various styles, sizes, models, and of course with superior quality. Let me explain this beautiful product by Sculptshe.
This body shaper is very suitable for those of you who are in the postpartum period and after surgery. This body shaper gives you 360 compression. Its very elegant model will match any outfit and makes it easy to access when going to the bathroom. And of course, the material will be comfortable to use because it is very soft. Looks tight, but don't worry, you will still be able to breathe and move freely
Look! A very simple model but still stylish. Available with a separate bra design so you can pair it with your favorite bra. tight design that is tight, the design will make it easier to breathe. and certainly very suitable for use in everyday activities.
The material is thick but won't make you feel claustrophobic. This design uses a very strong adhesive model. So you don't have to worry about the adhesive coming off when used to do daily activities. Apart from the strong adhesive, the soft, elastic, and sweat-absorbing material is also an added value for this product.
Where before there was the vest, now Sculptshe gives you the option of a 2-in-1 high-waisted tummy control sauna pant that has a built-in slimming belt to train your waist any time you want. You can wear them anytime, and of course, these pants are suitable for exercising.
Material that can increase your fat burning, the design can be adjusted according to your needs, and the material is smooth and safe. Waist trainer shorts do not make it difficult for you to breathe because they are loose, absorb moisture, and from there you can be sure that these sauna pants are very comfortable.
SO, WHICH IS SUITABLE FOR YOU?
Now, you already know the characteristics of each of these clothes. So which one is the most profitable and suitable for you? Let's summarize the two:
Shapewear
can reach for an hourglass figure
tighten the waist
smooth body lines
slip belly rolls
Waist Trainer
beautiful body with the hourglass shape
tighten the waist by at least 1-3 inches
straighten your back and body
burn fat
can be used during sports, yoga, recreation, and other activities
There is no doubt about the quality of the materials, both are of good quality and of course they will be comfortable when used, and the price is affordable. so which one suits you, please adjust it to the results you want to get.