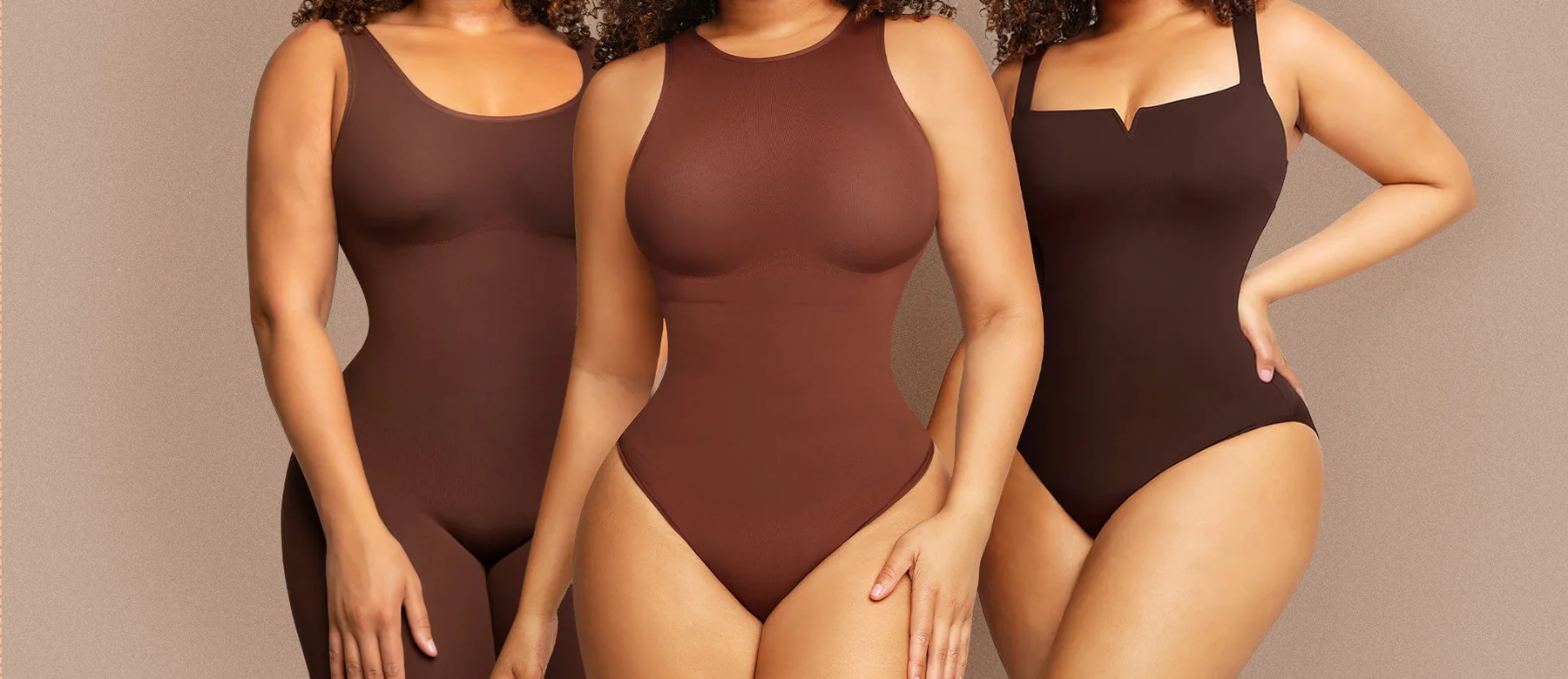 As the seasons change, so do our priorities – and for many, that includes revamping our wardrobe essentials. If you're considering enhancing your collection of waist trainers, you've come to the right place. In this article, we'll walk you through the art of volume purchasing waist trainers, ensuring that you stay on trend and maximize your investment.
Whether you're a seasoned waist trainer enthusiast or just beginning to explore the benefits, the following are the perfect waist trainers for the upcoming season. From understanding your needs to evaluating quality and style, this guide is your ultimate companion in making informed choices that leave you feeling confident, comfortable, and ready to take on the world.
Shaping Camo Print Latex Waist Trainer Sling-Belt Fat Burner
It is an exceptional waist trainer that you can purchase. With 7 strategically placed steel bones, it's a tool that provides remarkable support and enhances your shape, leaving you with an intensified sense of self-assurance. The striking camouflage printing design takes your appeal a notch higher, allowing you to express your individuality with flair. The innovation of adjustable belts ensures comfort and control, offering a customizable fit that adapts to your needs.
You can enjoy the fusion of style and function with a core crafted from latex, providing more than just comfort. This core actively contributes to your weight loss journey while sculpting and shaping your waist. Tailored to cater to an hourglass shape and designed to fit short and normal torso body types perfectly, our waist trainer encapsulates your contours for an optimal fit.
Double Elastic Waistbands Waist Trainer
It is a waist trainer that redefines comfort and efficacy through its unique features. It is made from neoprene materials, and our waist trainer encourages effective skin excretion, ensuring a comfortable wearing experience even during active hours. You can achieve the coveted hourglass figure effortlessly with the double waistband design, which imparts gentle yet effective pressure on the waist and abdomen.
This waist trainer features a longer front for effective abdominal tightening and flattening and a shorter back that alleviates pressure on the hips. Visit the store and find wholesale waist trainers with logos to purchase items for the future.
The hook and loop fasteners, boasting Level A hook fasteners and robust loop materials, provide a stable and secure closure, ensuring durability and longevity. The high-quality zipper guarantees seamless wear and removal, enhanced by a semi-automatic zipper head that automatically secures itself, preventing unwanted sliding.
Neoprene Waist Trainer Custom Waist Trimmer
Made from neoprene fabric, this waist trainer offers exceptional comfort during exercise sessions, ensuring you stay focused on your fitness goals without any discomfort. The front zipper closure and an adjustable waistband guarantee a snug and comfortable fit, allowing you to move freely and confidently.
With ten steel bones and a three-layer elastic belt on the outside, the hot sale custom waist trainer is designed to promote strong waist shaping, giving you the support you need for effective workouts.
Our Neoprene Waist Trainer combines style and functionality, making it an essential addition to your fitness gear. The thoughtful, small nine-hook design enhances the closure's stability, preventing potential sliding and ensuring your focus remains solely on your workout.