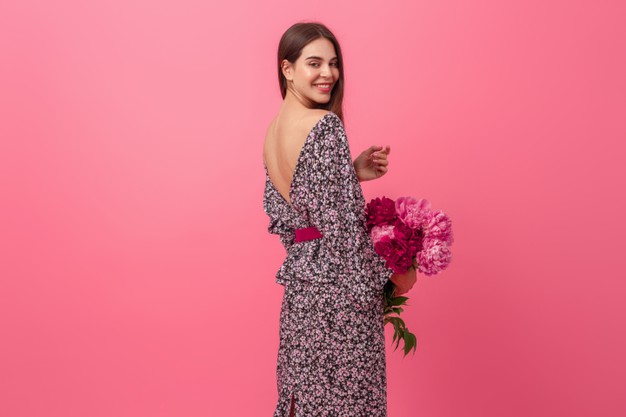 Spring and warm weather are just around the corner so it's high time to talk about party outfits. Whether you are going out for a dinner, having a date, or meeting your girlfriends for a night out in a club, we have something interesting just for you.
Have a look at our selection of spring dresses below.
Little Black Dress is a classic and timeless choice for any season. This spring, combine it with some bold, colorful accessories, a pair of sunglasses, and a bright red lipstick. To keep yourself warm and stylish at the same time, wear a red coat on top. Early spring evenings still tend to be a bit chilly.
Pastel pink is one of our favorite spring colors. It's fresh and youthful, easy to combine with other colors, and looks great after wearing a much darker palette during wintertime.
This season chooses an interesting asymmetric cut or a dress with a lot of ruffles. Any spring fashion guide wouldn't be complete without floral print. Just have a look at this gorgeous dress below!
Florals are the easiest way to bring a spring mood to your wardrobe and achieve a stylish, fresh look. This season, wear a dress with an open back and long sleeves. Add a contrasting belt to finish off your look and delicate, pink makeup. A floral dress will be perfect for lunch or dinner with your girlfriends. To glam up this look, you can just add an elegant set of jewelry and a silver clutch. Last but not least, here is another dress that we highly recommend for Spring 2021: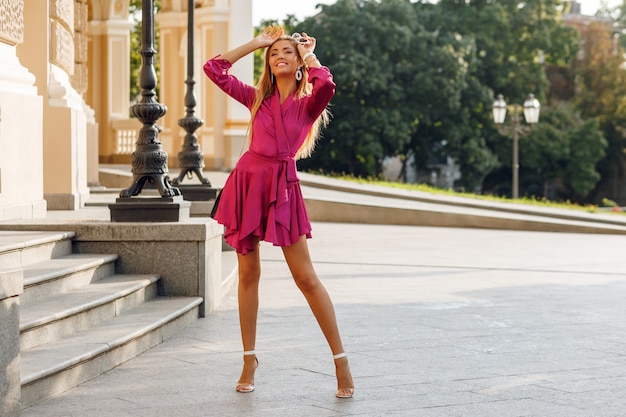 An elegant silk dress in bold fuchsia will make you the center of attention at every spring party you attend. Combine it with white or silver accessories or go for bold gold sandals and a sequin clutch. After all, spring is the perfect time to shine bright! As you can see there are many interesting options when it comes to selecting a dress for going out this spring. No matter what style and color you decide to buy, always remember about matching accessories and your makeup/hair. All those details are very important to your overall look and neglecting them will have a negative impact on the impression you were trying to make. Make sure you plan everything well in advance and don't forget to have fun along the way.
Happy Spring!