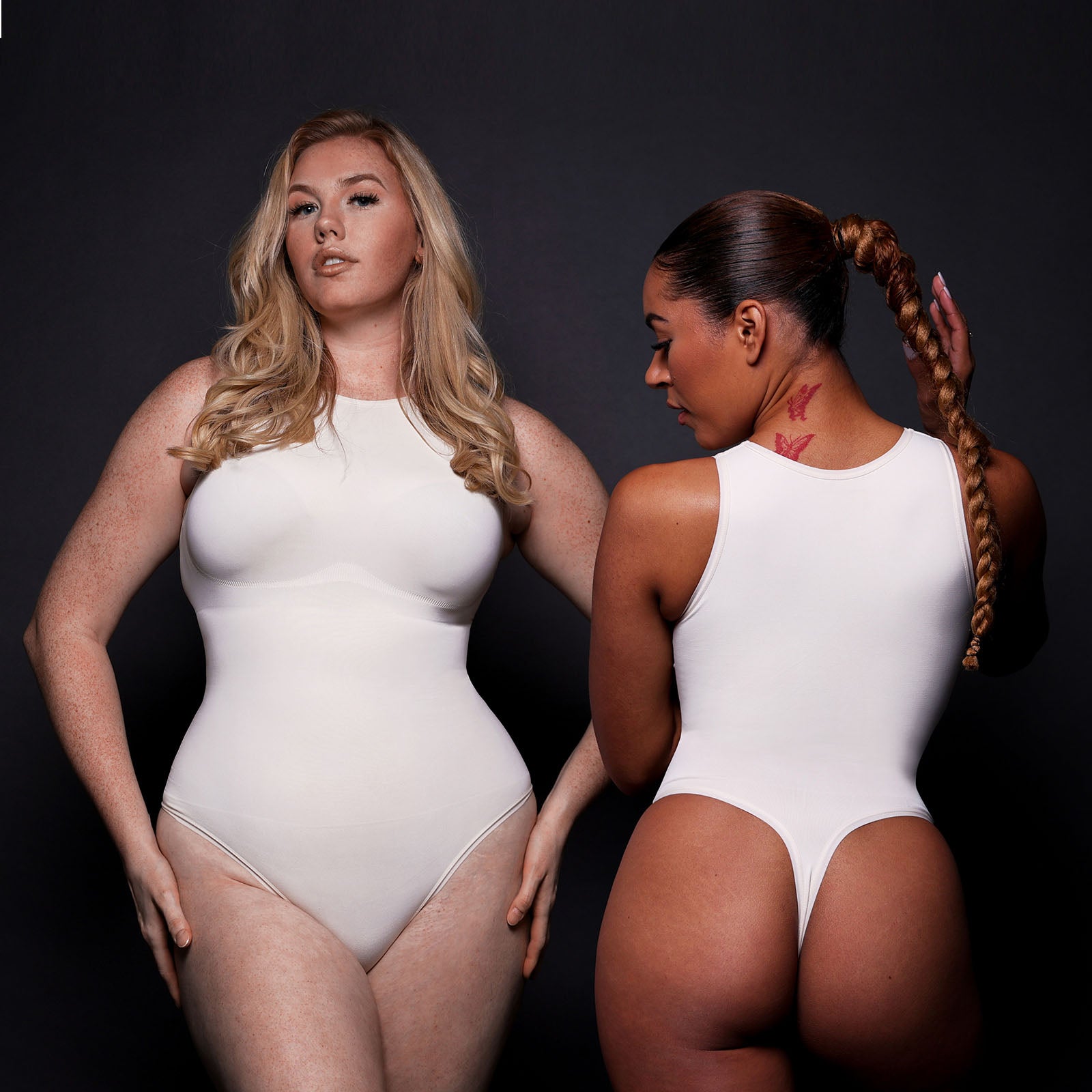 Shapewear is a type of undergarment that can affect one's body confidence in many positive ways. It can raise self-esteem when you look at the mirror to give the physical and emotional comfort levels as well as support your weight loss plan. Shapewear can also even help new moms get through those first months of postpartum while their bodies slowly get back to the pre-pregnancy stage.
The breakthroughs in fabric technology and design as well as modern manufacturing methods have given us slimming undergarments that can sculpt bodies better than ever. Thanks to invisible bonded edges, visible panty line and bulges on top of the shaper shorts and shapewear panties are kept to a minimum and keep everything controlled and incredibly smooth.
With the return to regular dressing, many women want a quick fashion fix that will leave them looking leaner and feeling good. Shapewear is a compression garment that works magically by ironing out all the lumps and bumps. If you have a hard time getting the right shapewear because of the many options available, do scroll down for some tips on how to find flattering shapewear that makes you feel amazing.
Identify the problem areas
Shapewear is available in an array of styles and fabrics so it is important to determine the problem areas. For full body coverage, then a bodysuit is a good pick. Made with eco-friendly material, this mid-thigh length bodysuit will hold the core in, shape and lift the chest and derriere while smoothing the upper thighs.
If you want to slim down the waist and tummy, then go for a corset-style foundation garment such as this pair of booty shaping shorts will target the stomach, hips, waist, or general midsection. Made with boning technology, this body shaper gives you the look of a corset but without discomfort. Featuring 3 rows of adjustable hooks and eye closures, it will instantly bring down the waist size. The high waistband stays put and does not pinch or roll. 
If you want a body shaper that will tone your bottom, this high-waisted panty will do the trick. Made with eco-friendly fabric, it will have you supported and enhanced in seconds. 
Decide how much control you want  
Shapewear comes in different degrees of control. Ask yourself what you want the shapewear to do will be able to help you narrow down the type of control that best suits you. If you want to lightly smooth and define your waist, you would need a lighter control shapewear. If you have more fat around the midsection and want to flatten the tummy, then shaping a camisole that offers firmer control will be able to suck and hold the tummy in.
Select the right size
It is best to measure your waist and hips using a measuring tape to get the correct measurement of your body. Do not size down your shapewear as it will only cause unsightly bulges and discomfort. Buying shapewear that is too big will not be able to offer a good fit. Shapewear should always fit snugly on your body and does not dig into your skin.