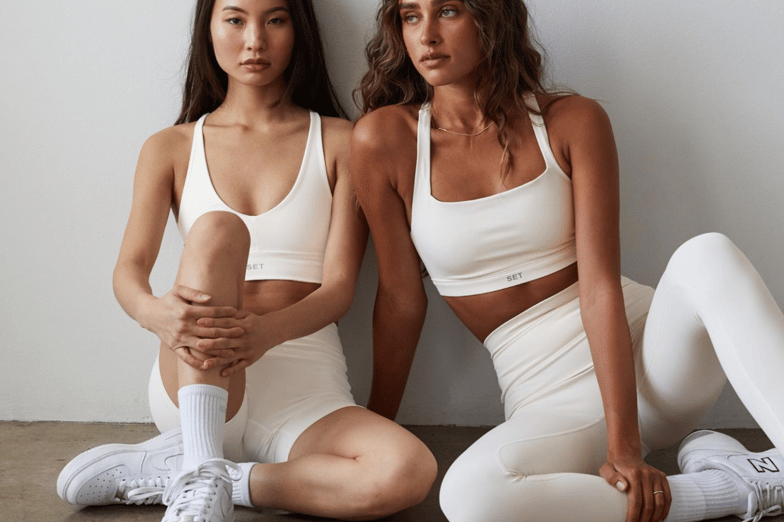 Every day fashion expands. There are trends that emerge and are reinvented. It is not always easy to follow, even more, so the fashion that is shown on the catwalks. There are outfits that don't seem to fit into our everyday lives.
This is where the importance of knowing how to include the Athleisure style in your life comes in. Sportswear is not just for wearing to the gym or sports court. It's totally possible to create interesting compositions that will totally change the way people see you in everyday life.
How can you make Athleisure part of your day?
The modern woman wants to look beautiful, but she also wants to be comfortable. Using the Athleisure style can be a door of liberation.
Contrary to what many think, you don't need much to include Athleisure. All you have to do is wear any piece related to the sports world. It could be a legging, a shoe, or a purse. You can mix it with other items ranging from casual to classic and it looks really good!
To create assertive Athleisure looks, avoid prints. It is preferable that you use solid, neutral colors that can facilitate the creation of monochromatic looks. If you want to include some stamping items, it is interesting to invest in sports brand logos, but nothing too exaggerated.
That these logos are present, but they are like a detail to amplify its charm and not pollute its final look. Now write down important tips that will make your life easier.
1- Avoid high heels
High heels can be far from the sporty look that Athleisure asks for. Therefore, it is good to avoid them. Prefer flat shoes. Give preference to sneakers. Sports models, White sneakers will give you comfort and a good look.
It is important that you are comfortable and safe. Never forget that the Athleisure style is meant to be a facilitator of your life. Therefore, it is a trend that has fallen into the popular taste of Generation Z.
2- Invest in running jackets
They can deliver wonderful looks. It's possible that you never thought about it, but now is the time to test it. Ditch the usual overlay jackets and T-shirts a little.
Another item that goes well with Athleisure is the knitted sweatshirt and maxi coats. Choose neutral colors. Grey, earthy or off-white promote looks that deliver many combinations.
3- Skirts and shorts
Invest in skirts and shorts that you would wear to go for a run or finish off a weight training session at the gym. The Athleisure style calls for clothes with breathable fabrics that give you good flexibility.
Sweatshirt shorts and skirts pair very well with a jacket in the same style. A sporty print looks great. Thinking along the same lines, change your jeans for cargo pants or leggings. Combine these items with delicate cords or a light hairstyle.
The cap delivers a charm and further enhances this street fashion footprint with a sporty touch. Sunglasses expand your tone of freedom, it gives off a casual chic look that can intensify your self-esteem.
You can use the benefits of Athleisure to deliver style in a simple way even if it's just going to the bakery or the market.