A former high school teacher from Lancashire, who has twice survived breast cancer, has opened an independent lingerie boutique, specialising in post-surgery fittings and garments.
Shirley Rigby, who has had a double mastectomy, has used her experiences and difficulties in sourcing specialist bras to set up Boobilicious in Upholland, near Wigan.
"The shop has been a dream of mine for many years. I have had breast cancer twice now and each time I have had a mastectomy," said Rigby.
"I have since found it hard to get a nice, well-fitted bra, as have other ladies I have spoken to. I have now decided it is that time to make that dream come true."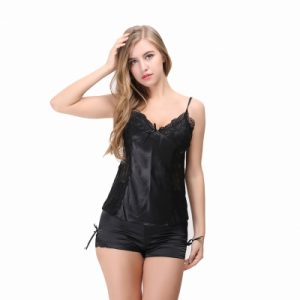 Rigby was recently made redundant from her job as a cover supervisor at Upholland High School where she worked for 14 years, reports Lancashire Means Business. She decided to invest her redundancy money into the new venture.
She has also written a book, titled 'Boobs Are Not Everything' which talks about her experiences battling the disease.
Boobilicious opened on August 19 and is located at The Old Post Office, Hall Green, Upholland.
As underwear manufacturer china well as post-surgery bras, the boutique also sells shapewear, accessories, bridal underwear and nightwear.